Main content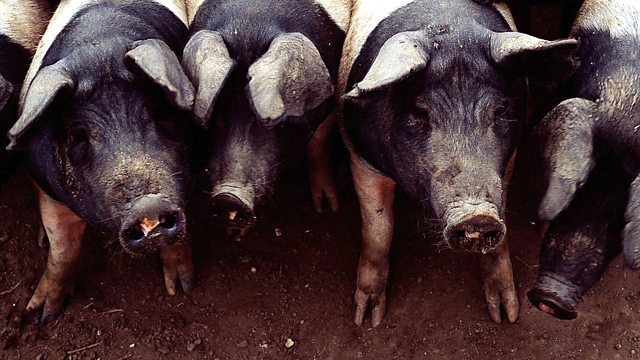 Fishing quotas, Canal repairs, Wild brassicas
British fishing quotas for 2018 have increased, but how does that square with keeping stocks sustainable? Charlotte Smith asks UK Fisheries minister George Eustice.
Fishing industry representatives say they're satisfied with the outcome of this year's quota talks, but warn that in the run up to Brexit, other European countries will have to change their "hardline stance" on future negotiations.
The new catch quotas deliver significant increases for several types of fish next year - notably Irish Sea Cod and Haddock, which are up 377% and 55% respectively. That's overall increases, not just the British share; but as the whole 'total allowed catch' is up, our quotas are also bigger.
In recent years, several species have returned to healthy levels after decades of over-fishing - but there are concerns that this year, scientific advice has been overruled. For instance, a doubling or 100% increase in the quota for Irish sea cod was recommended, but it's actually been raised by nearly 400%. Charlotte Smith speaks to the UK Fisheries Minister, George Eustice.
The UK is laced with a network of over 2000 miles of canals: popular spots for boating, walking and cycling - and as a result, these aged waterways require regular maintenance. In the Brecon Beacons, the Canal and River Trust is overseeing a major restoration project. In order to drain the canals for repairs, the fish must first be moved to safety, so they're captured by a process called electro-fishing - in which a low electric current is passed through the water, to stop the fish swimming for long enough to be netted. Emily Hughes went to find out more.
As part of Farming Today's brassicas focus this week, we're going foraging for cabbage - yes, really. The forebears of many modern supermarket varieties can be found growing wild in the countryside, if you know where to look. Moira Hickey headed out plant-hunting with naturalist Dan Puplett, in Moray.