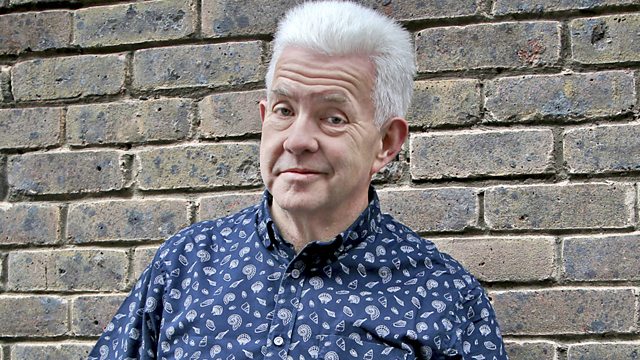 The Scrolling Verb
Ian's scrolling guests are the actor and writer David Schneider, poet Ira Lightman, artist Vicki Bennett, and Roberta Mazza and Richard Gameson on ancient scrolls.
How has the scrolling we do on social media changed writers and readers, and what does it have in common with ancient scrolls? Join Ian McMillan as he uses the power of poetry and performance to answer these questions - with the actor and writer David Schneider, poet Ira Lightman, artist Vicki Bennett, and scroll unrollers Roberta Mazza and Richard Gameson.
Ira Lightman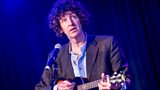 This year is the 60th anniversary of Jack Kerouac's 'On The Road', which was drafted on one long scroll. We challenged poet Ira Lightman to see how writing on a scroll changes his poetry. With help from our very own Ian McMillan (also known as 'The Beat Generation Les Dawson'), Ira reads this brand new poem ('On the Roll') in which he tries to capture Kerouac's 'headlong prose' – on a scroll of mixed up sticky labels, and a toilet roll…
Professor Richard Gameson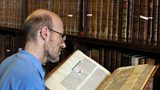 Professor Richard Gameson of the University of Durham specialises in the history of the book from Antiquity to the Renaissance. For the Verb, Richard is examining the history of the scroll, and the ways in readers and writers have been shaped it -  from the etymology of terms such as 'volume', to the limits imposed by its size and shape. Richard opens up the surprising parallels between scrolls and more modern technologies, such as microfilm, fax machines and tape cassettes. Richard is the author of two new texts (in book form, not on scrolls) The Lindisfarne Gospels, new perspectives and The Medieval Manuscripts of Trinity College, Oxford.
Vicki Bennett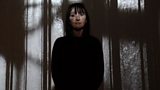 The artist Vicki Bennett works with audio-visual collage. In collaboration with Gregor Weichbrodt, Vicki has created a book, 'The Fundamental Questions' which plays with a relative of the scroll – the swipe. 'The Fundamental Questions' was built using vast quantities of data from online dating profiles. In a new commission for The Verb, Vicki creates an audio counterpart to the book. She explains why she is fascinated by 'process', and the ways in which technology gives us metaphors for thinking. Vicki works under the name 'People Like Us', and more information on her work is here
Dr Roberta Mazza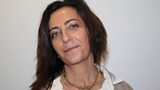 Dr Roberta Mazza is Lecturer in Graeco-Roman Material Cult at the University of Manchester. She studies the writing on fragments of Egyptian scrolls written during the late Roman Empire – they show how ordinary people communicated, loved, pleaded for better water drainage, and tried to get their stuff back after failed relationships. Many are written by women – a contrast to the more canonical texts found in libraries. 
David Schneider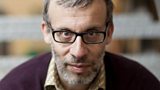 David Schneider is an actor and writer who runs a social media agency, so he spends quite a lot of time on Twitter. David reads a Twitter-scroll that he finds particularly affecting: writer Hayley Webster's story about a special Christmas gift. For David, scrolling through a story like this creates an exciting, episodic feel. He tells Ian about the physical side effects of trying to make 'Thumb Stopping Content' (on average we scroll through 300ft of digital screen a day). including the very new problem of 'cyber-nausea'…