Main content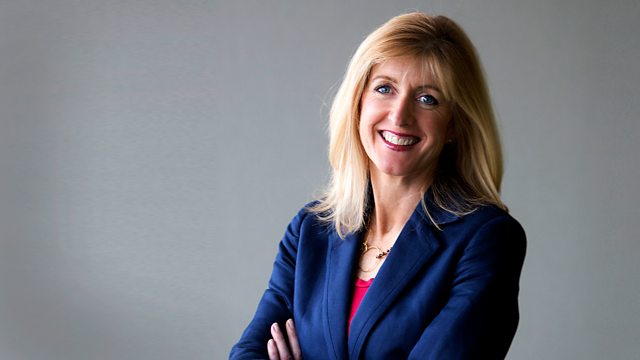 Louise White stands in. Sexual Harassment, Ask the Dr and Outsourcing Christmas
Louise White stands in and asks: 'Are you any clearer about what constitutes sexual harassment?'.
PHONE IN
Time magazine has named "the Silence Breakers" - the women and men who spoke out against sexual abuse and harassment - as its "Person of the Year". The movement is most closely associated with the #MeToo hashtag which sprung up as allegations emerged against Hollywood producer Harvey Weinstein. The editor-in-chief Edward Felsenthal said. "This is the fastest-moving social change we've seen in decades."
Are you any clearer about what constitutes sexual harassment?
Also on the programme:
ASK THE DOCTOR
Can you reverse Type 2 diabetes with a 200 calorie drink? We speak to Isobel Murray who did just that as part of our regular Ask the Doctors surgery
And Dr Nick Dunn will be clearing up all your health queries this morning. You can call Nick now on 08 08 5 92 95 00 or text 80295.
ANNIE WALLACE
Aberdonian Annie Wallace, who plays head teacher in soap opera Hollyoaks, made history last year as the first trans actress to be nominated for a Scottish BAFTA. Next year she will return to her hometown of Aberdeen to lead the City's first LGBT parade along Union Street.
OUTSOURCE CHRISTMAS
Would you pay someone else to take on some of your Christmas workload? Angela McCracken outsources her gift wrapping. Charlotte Garvie is the MD of The Christmas Decorators Edinburgh Branch.
WHAT WOMEN WEAR
According to research, women spend around 14 mins a day choosing what to wear. Louise speaks to three women about their experience and whether a work dress code is a good thing. Maddie Kristensen works in the health and fitness industry, Donna Bevan is a Fashion Historian, and Dr Katharine Mitchell is a lecturer in gender studies at the University of Strathclyde.
WOOL
It is in the finest carpets, it is in Harris Tweed, and now you'll even find it in top-of-the-range beds; but at £1 a kilo, UK wool hasn't been this cheap in seven years. So why is the demand for British wool unravelling?
LONELY AT WORK
Jamie Oliver has told the Radio Times that he's been quite miserable and that he wouldn't wish his 'lonely' job on anyone. Is your job making you lonely?
BBC Radio Scotland News and Current Affairs Programmes