Main content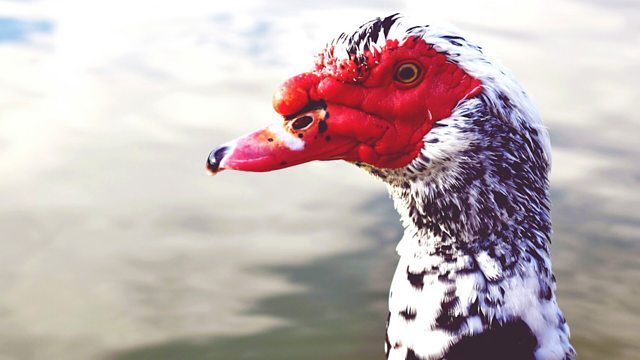 Welton-by-Lincoln
Eric Robson and his panel of experts answer the audience's horticultural questions in Welton-by-Lincoln.
Eric Robson and his panel are in Welton-by-Lincoln. Bunny Guinness, Christine Walkden and Bob Flowerdew help the audience with this week's horticultural issues.
The panellists offer their thoughts on dealing with hoards of snails in the garden, suggest a variety of interesting raspberries, and help out a gardener with swan-necked brassicas.
Also, Matt Biggs traces the history of the vast and impenetrable Great Hedge of India
Produced by Dan Cocker
Assistant Producer: Hester Cant
A Somethin' Else production for BBC Radio 4.
Last on
Fact Sheet
Q – Our garden has a lot of snails; can you recommend plants they don't like or how to get rid of them?
Bob – snails often go for algae on plants and slugs do most of the real damage. I recommend getting two Muscovy ducks as they don't damage plants like chickens but they do eat the snails and slugs. You could also use nematodes, put them in a watering can usually when it's warmer in the year.
Bunny – Biological controls are much more effective on things such as lettuce rather than plants like Hellebores. I would try to collect them at night too, when they are out most. I also hammer pieces of copper piping flat and put it around an area along with used coffee grains which helps to deter them. I also use a mulch with added iron and ferric phosphate slug pellets to help keep them away.
Q – What variety of raspberry would you recommend; main crop and autumn-fruiting?
Bob – Buy whichever varieties you want and then start taking seedlings. I also recommend Tayberries.
Bunny – Tulameen raspberries are sold as the 'best' in lots of supermarkets. The primocanes such as 'Little Red Princess' can be easier to grow.
Christine – I like the 'Polka' variety, they can still be fruiting in October and November. If you chop some canes down by half, they will fruit much earlier.
Eric – I like 'Fallgold'.
Q – I have several varieties of banana plants; can the Japanese variety survive the English winter in the garden?
Bob – Yes, some of them can. The 'Abyssinian' (a red variety) was once grown as a fodder crop but is tender so right to be taken inside.
Bunny – Chickens love the leaves of the hardy varieties.
Christine – You could stack straw bales around them outside to protect them.
Q – The sample plant keeps on appearing after I have cleared the beds in an animal shelter; what is it?
Christine – This is Euphorbia lathyris; it can often be found incorporated in birdseed. It is suggested when scaring off moles. The white latex within the plant can be poisonous or highly irritating. Wear gloves when removing it.
Q – Each year my young brassicas are swan-necked; what am I doing wrong? 
Bob – Brassicas like cool conditions and they may be getting too much heat. You could improve the ventilation such as slats that can be opened lower down.
Bunny – I like LED grow lights to help when sewing brassicas. They are cheap to run and get everything germinated quicker and better, this helps to make the seedling very strong.
Q – We have a lime green conifer and the new growth is a yellowy colour. It is now too big for the position it's in. Can it be moved and when?
Bunny – You could cut into the live wood but it will keep growing back each year. I would move it or buy another and cut it down.
Bob – The roots may be quite contained if they were once in a pot. I would wait until spring.
Q – We have chafer beetles; can I get rid of them?
Christine – You can cover the lawn in sacking overnight and in the morning they should be attached for the birds to eat.
Bunny – You could use a biological control in the spring when it warms up.
Q – I have inherited a Bramley apple tree; it hasn't been pruned for about 40 years. How can I encourage the crop more within reach?
Bob -  I would hire somebody to take the top out then the growth should move lower down.
Bunny – I would keep the top so that the shape stays intact. You can get an extendable apple picker to help with the fruit that is too high.
Broadcasts