Main content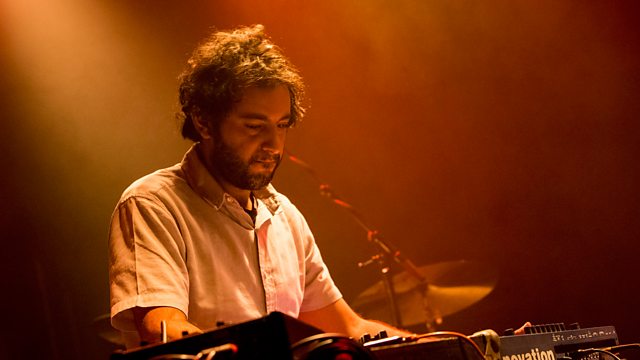 Max Reinhardt with Maurice Louca
Cairo-born musician, composer and mover and shaker Maurice Louca from Lekhfa and The Dwarfs of East Agouza talks to Max about the experimental music scene in the city and beyond.
Cairo-born musician, composer and curator Maurice Louca joins Max to chart the breadth of the region's burgeoning experimental music scene.
His latest project Lekhfa sees him partner with fellow Egyptian artists Tamer Abu Ghazaleh and Maryam Saleh and in the past he's collaborated with an array of local and international talent such as Alan Bishop, Khyam Allami and Sam Shalabi making him the perfect companion to walk us through the exploratory music movement that has blossomed in the area in recent years.
Elsewhere we play dark-hued soundscapes from Norwegian drummer Erland Dahlen, an ode to Chilean singer and folk hero Violeta Parra by Sofia Rei and eerie prepared piano made for the jukebox by Ferrante and Teacher.
Produced by Alannah Chance for Reduced Listening.