Main content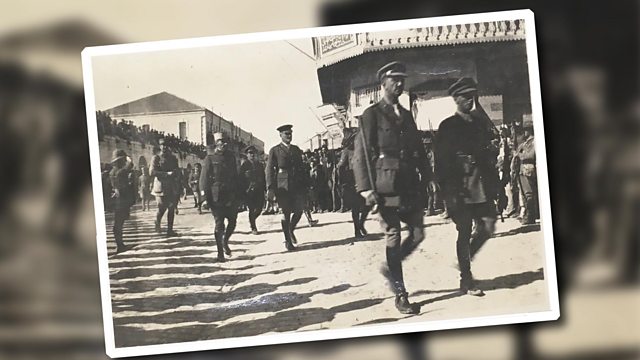 Balfour's Promised Land
Documentary. Historian David Reynolds explores how a desperate war, imperial machinations and racial fantasies led to the creation of the Balfour Declaration in 1917.
The Balfour Declaration is just 67 words - one very long sentence on a small piece of paper issued on November 2nd 1917. But the effects of that sentence are still felt to this day across the Middle East. In the ferment of debate generated by the centenary of the Balfour Declaration this year David Reynolds goes back to its historical roots: to find out how and why it was conceived. Because that document cannot be understood apart from the dramatic autumn of 1917, when the Great War hung in the balance. Britain's Russian ally was on the verge of collapse amidst revolution. The Ottoman empire's military success against British imperial forces was now finally foundering. After the terrible British setbacks of Gallipoli, Kut & disappointment in the war for the Holy Land, General Allenby was finally poised for victory in Palestine. On December the 9th he was able to grant prime minister Lloyd George his Christmas present of Jerusalem's 'liberation' from centuries of Ottoman rule. By that time the fateful Balfour Declaration had been issued in London. Its impact could barely be absorbed across war torn Palestine still suffering the privations of famine, plague and conflict . In London, the small Zionist movement were delighted by their role in shaping the Declaration yet they were just part of a tangle of British imperial planning that, in late 1917, had seen a chance to decide the war and also define the peace. Manipulating Jews and Arabs, Russia and America, British decision makers were convinced of their ability to pull the strings of world politics. But not for the first time (or the last) British leaders would become victims of their own hubris. The very long sentence was a very British story.
Producer: Mark Burman.
Last on
Broadcasts