Main content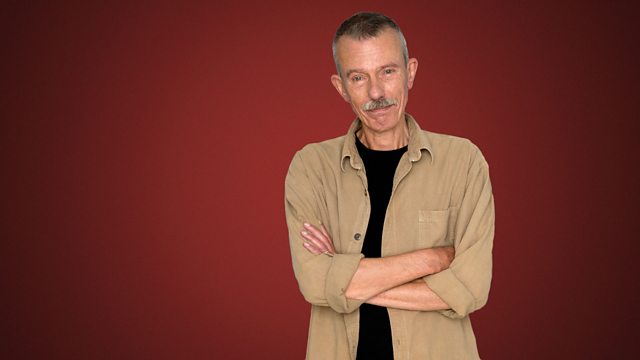 Swedish Radio Symphony Orchestra with Beethoven, Debussy and Haydn
Swedish Radio Symphony Orchestra in a programme of Beethoven, Debussy and Haydn. Jonathan Swain presents.
Swedish Radio Symphony Orchestra in a programme of Beethoven, Debussy and Haydn. Jonathan Swain presents.
12:31 AM
Beethoven, Ludwig van [1770-1827]
Symphony No 1 in C major, Op 21
Swedish Radio Symphony Orchestra, Jaime Martin (conductor)
12:59 AM
Debussy, Claude [1862-1918]
6 Epigraphes antiques, arr. for orchestra
Swedish Radio Symphony Orchestra, Manfred Honeck (conductor)
1:15 AM
Haydn, Joseph [1732-1809]
Mass in C major, H22.9 (Missa in tempore belli (Paukenmesse))
Hanna Husáhr (soprano), Stefanie Irányi (mezzo-soprano), Joachim Bäckström (tenor), Paul Armin Edelmann (baritone) Swedish Radio Symphony Orchestra, Manfred Honeck (conductor)
1:55 AM
Regamey, Constantin (1907-1982)
Quintet for clarinet, bassoon, violin, cello and piano
Miroslaw Pokrzywinski (clarinet), Grzegorz Golab (bassoon), New Warsaw Trio
2:31 AM
Zarebski, Juliusz (1854-1885)
Piano Quintet in G minor, Op 34 (1885)
Pawel Kowalski (piano), Silesian Quartet - Marek Mos & Arkadiusz Kubica (violins), Lukasz Syrnicki (viola), Piotr Janosik (cello)
3:06 AM
Bruch, Max (1838-1920)
Scottish Fantasy (Fantasy for Violin and Orchestra with Harp, freely using Scottish Folk Melodies), Op 46
James Ehnes (violin), Orchestre Symphonique de Montréal, Mario Bernardi (conductor)
3:36 AM
Smetana, Bedrich [1824-1884]
2 dances from Czech Dances, Book 2
Karel Vrtiska (piano)
3:45 AM
Telemann, Georg Philipp (1681-1767)
Septet in B flat for 3 oboes, 3 violins and continuo, TWV 44:43
Il Gardellino: Marcel Ponseele, Ann Vanlancker & Taka Kitazato (baroque oboes), Ryo Terakado, Blai Justo & Mika Akiha (baroque violins), René Schiffer (baroque cello), Frank Coppieters (violone), Robert Kohnen (harpsichord)
3:55 AM
Paganini, Nicolo (1782-1840)
Moses Fantasy for cello and piano (Bravura variations on one chord from a Rossini theme)
Monika Leskovar (cello), Ivana Schwartz (piano)
4:03 AM
Lassus, Orlande de (1532-1594)
Magnificat 'Praeter rerum seriem'
The King's Singers (Jeremy Jackson & Alastair Hume (countertenors), Robert Chilcott (tenor), Colin Mason & Simon Carrington (baritones), Stephen Connolly (bass))
4:12 AM
Hüe, Georges (1858-1948)
Phantasy
Iveta Kundratová (flute) , Inna Aslamasova (piano)
4:20 AM
Mantzaros, Nicolaos [1795-1872]
Sinfonia di genere orientale in A minor
National Symphony Orchestra of Greek Radio, Andreas Pylarinos (conductor)
4:31 AM
Heinichen, Johann David [1683-1729]
Concerto for flute, bassoon, cello, double bass and harpsichord
Vladislav Brunner jr. (flute), Jozef Martinkovic (bassoon), Juraj Alexander (cello), Juraj Schoffer (double bass), Miloš Starosta (harpsichord)
4:41 AM
Chopin, Fryderyk [1810-1849]
4 Mazurkas for piano, Op 33
Yulianna Avdeeva (piano)
4:51 AM
Holten, Bo (b. 1948)
Alt har sin tid (There's a time for everything)
Hanne Howu, Laura Flendsted-Jensen, Brigitte Stougaard, Ellen Marie Brink Christensen (soloists), The Jutland Chamber Choir, Mogens Dahl (conductor)
5:01 AM
Mozart, Wolfgang Amadeus (1756-1791)
5 movements from "Les petits riens" ballet music, K299b
Danish Radio Sinfonietta/DR, Adám Fischer (Conductor)
5:12 AM
Kodaly, Zoltán (1882-1967)
Adagio
Morten Carlsen (viola), Sergej Osadchuk (piano)
5:22 AM
Fasch, Johann Friedrich (1688-1758)
Sonata in D minor
Amsterdam Bach Soloists, Wim ten Have (conductor)
5:32 AM
Röntgen, Julius (1855-1932)
Piano Trio in C minor, Op 50 No 4 (1904) for violin, cello and piano
Alexander Kerr (violin), Gregor Horsch (cello), Sepp Grotenhuis (piano)
5:53 AM
Cardon, Jean-Baptiste (1760-1803)
Harp Sonata in E flat, Op 7 No 4
Branka Janjanin-Magdalenic (harp)
6:05 AM
Bach, Carl Philipp Emanuel (1714-1788)
Concerto for flute and orchestra in G major, Wq 169
Tom Ottar Andreassen (flute), Norwegian Radio Orchestra, Roy Goodman (conductor).