Main content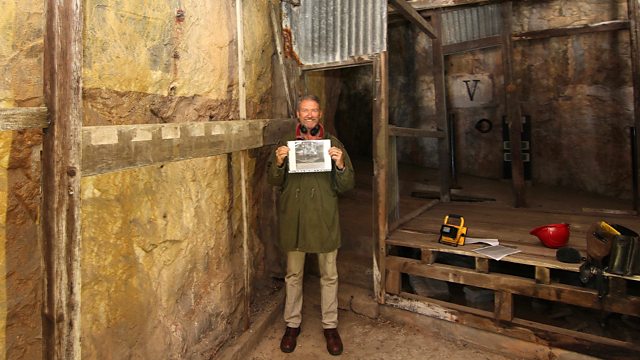 The Gibraltar Diary of Squadron Leader Mallory
Nick Rankin tells the story of SOE operative Hugh Mallory Falconer through a report he wrote in French about his vital part in the Allied invasion of North Africa in 1942.
Nick Rankin examines a detailed document, written in French and discovered in the wartime files of the Iberia Section of S.O.E., the Special Operations Executive. This personal account by Squadron-Leader Hugh Mallory Falconer tells how he established a secret wireless network covering the Western Mediterranean and linking Gibraltar with North African cities including Casablanca, Tangier and Oran. This network not only helped pave the way for Operation TORCH, the Anglo-American invasion of Vichy French North Africa in November 1942, but when the US armed forces went into combat, it was Falconer's radio network that held up when the other Allied communications systems failed. For three days in was the low level radio post housed in a cave in the Rock of Gibraltar that kept the Allied Commander Eisenhower in touch with his ground forces. In an increasingly challenging situation Mallory's network helped ensure this pivotal moment in the war did not turn into a disaster. Later in the North Africa campaign, Falconer was captured by the Germans on an S.O.E. mission in Tunisia and was held in a variety of prisoner of war camps until he was liberated in 1945.
Nick talks to historians of the period, operators who explain the challenges and brilliance of the S.O.E. operatives and he tracks down Falconer's daughter who has her own recollections of her father's wartime exploits. She had no idea that Downing Street, in a memo of 19th May 1943 had described the work of Mallory and his team in glowing terms. 'It is abundantly clear that the operators handling the signals... were as essential to the operations as the organ blower to the cathedral organist.'
Producer: Tom Alban.
Last on
Broadcast