Main content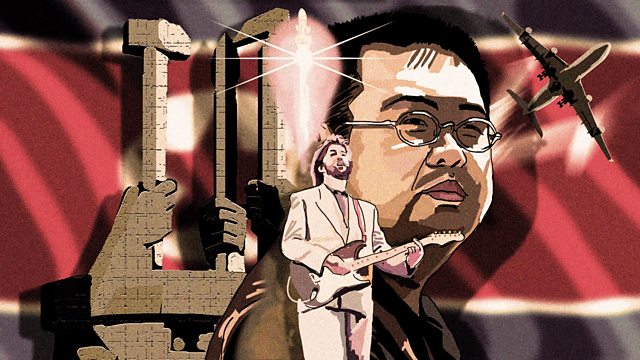 Death at the Airport: The Plot Against Kim Jong-nam
The extraordinary story of the Kim Jong-nam, the brother of North Korea's supreme leader, and the deadly power struggle at the heart of the world's only communist monarchy.
Presented and narrated by Paul French
Drama written by Nick Perry
In February 2017, a Korean man walked through Kuala Lumpur airport when he was ambushed by two young women who appeared to smear his face with a chemical compound later identified as the nerve agent VX. He died shortly afterwards, when it was revealed that he was the estranged half-brother of the current supreme leader of North Korea, Kim Jong-un.
The drama-documentary depicts the frightening and often bizarre sequence of events that led to the death at the airport. Mixing fact with juicy, fantastic rumour we trace the story of how the man once tipped to succeed his father as leader of the world's only communist monarchy, fell from grace (or was he pushed?), and forced to go into exile abroad. Meanwhile, we follow the unexpected rise of his half-brothers, and of how the youngest defied all expectations and outfoxed them all. For at its core, this is a timeless story about power; about three princes, sons of the Kim Jong-il by different mothers, who each had a claim to a very precarious crown.
Paul French presents the drama-documentary. He is the author of the New York Times bestselling book Midnight in Peking; a Goodreads Choice Awards finalist, winner of both an Edgar (US) and Dagger (UK) awards and currently being developed for British television as a drama series.
Nick Perry has written the drama. His first play Arrivederci Millwall won the Samuel Beckett Award. TV credits include Clubland (1991) and Superbomb (2007). For Radio 4, Nick has written many original dramas including The Loop, November Dead List, London Bridge, Referee, as well as adapting The Confidential Agent, The Shootist, He Died With His Eyes Open and Moll Flanders.
Director: Sasha Yevtushenko.
Credits
| Role | Contributor |
| --- | --- |
| Presenter | Paul French |
| Narrator | Paul French |
| Jong-nam | Daniel York |
| Ko Yong-hui | Liz Sutherland |
| Jong-un | Chris Lew Kum Hoi |
| Jong-chul | Leo Wan |
| Jong-il | Paul Chan |
| Uncle Jang | Neil McCaul |
| Song Hye-rang | Isabella Inchbald |
| Soo-nae | Abbie Andrews |
| Journalist | Adam Fitzgerald |
| Sushi Chef | Clive Hayward |
| Prosecutor | Philip Bretherton |
| Passport Official | Tayla Kovacevic-Ebong |
| Director | Sasha Yevtushenko |
| Writer | Nick Perry |