Main content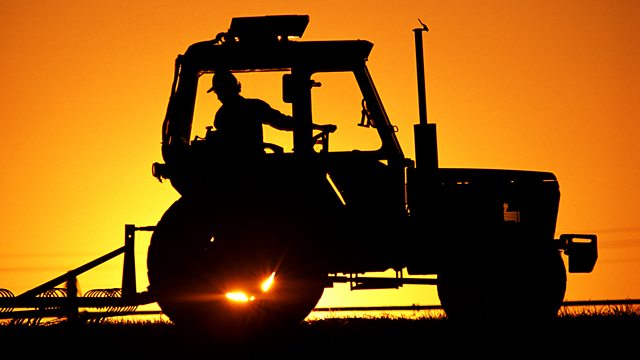 Antibiotic-free meat, Post-Brexit borders, New rural heath care initiative
The launch of a range of pork labelled 'antibiotic free' has upset some pig farmers, who say the tag implies that other meat is tainted with the drugs.
The issue of antibiotic use in agriculture has cropped up numerous times on Farming Today - and there's currently a big push to reduce the use of such drugs in farming, because of fears their use can contribute to the rise of antibiotic resistant super-bugs. Now, the launch of a range of pork labelled 'antibiotic free' has upset some pig farmers. The Black Farmer company is selling the meat from pigs raised in Scotland - but the National Pig Association says labelling it 'antibiotic free' implies that other pork products are full of drugs. Sally Challoner spoke to Dr. Kristen Reyher, a Senior Lecturer in Farm Animal Science at the University of Bristol's Veterinary School - and asked her what labelling meat 'antibiotic free' actually tells us.
The Government has been accused of being "borderline reckless" over its plans (or lack of) for border controls immediately after Brexit. MPs on the Public Accounts Committee say businesses that export to the EU could be in for delays, as the government has assumed there won't be any immediate change when we leave the EU in March 2019 - and as a result, none of the new infrastructure will be ready. The Committee warns that this assumption may well turn out to be wrong.
This could have a knock on effect for all of us: the British Retail Consortium, which represents retailers, says delaying a refrigerated lorry at a port costs about £500 a day - and that additional cost may be passed on to consumers. Peter Hardwick is Head of Exports at the Agriculture and Horticulture Development Board; Charlotte Smith asked him what the PAC report could mean for British farmers.
Continuing this week's focus on rural health care, Farming Today exclusively reveals that a brand new centre to develop better medical care in the countryside will be launched next year. The National Centre for Rural Health and Care is currently being set up in Lincolnshire, and is set to get going in 2018. The project is a collaboration between various bodies - including local health services, the University of Lincoln, Public Health England and rural development organisations - and ultimately, the plan is for this system to be rolled out across the whole country. Charlotte speaks to the Centre's executive chair, Professor Richard Parish.