Main content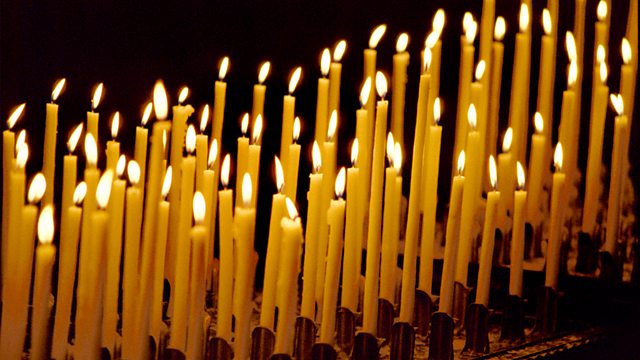 24/11/2017
A spiritual comment and prayer to begin the day with David Moffitt, Senior Lecturer in New Testament Studies at the University of St Andrews.
Script
Good Morning,
Today is sometimes referred to as Black Friday. Black Friday has long been a fixture of American culture, signalling the beginning of the hustle and bustle of the Christmas shopping season. Many US stores open early and close late, offering deeply discounted prices on popular items. People have been known to line up the night before in order to get the latest electronic gadget at a greatly reduced price. So much spending typically happens that stores whose budgets may have been in the red for much of the year tip over into the black, or so the popular explanation of the name would have it. As an American, it's interesting to see that this phenomenon has jumped the pond and begun to be recognized in the UK. Many of us may remember the chaos and injury that shattered British decorum on Black Friday 2014.
Of course, there's nothing wrong with snapping up a good bargain. But when queuing etiquette is cast aside, people curse their fellow shoppers, and some are even injured, it's a sign of disordered priorities. A naked selfishness that insists on getting ahead of everyone else can sometimes be particularly obvious on days like this. We can forget the needs of others in the hustle and bustle of the Christmas shop.
 
Gracious and merciful God, you who hear the cry of the poor, give us eyes to see those in need and hearts that are generous even as we embark on another Christmas shopping season. Help us, God, to remember and celebrate the joy of giving in fresh ways over the next weeks. In the name of Jesus, Amen.