Main content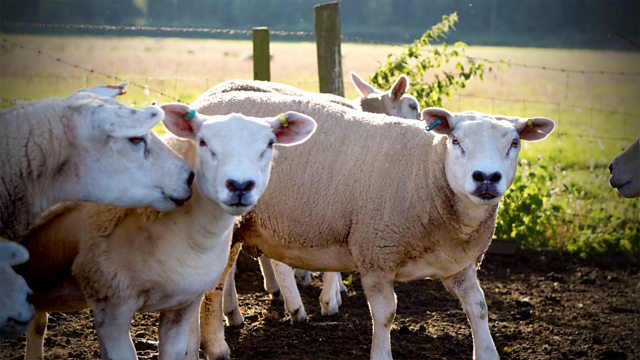 01/12/2017
Justin has a big decision to make, and Pip confides in Elizabeth.
At Lower Loxley Freddie is still annoyed with Elizabeth about his birthday. But Lily tries to make him see how absurd it was to expect to be allowed to go to Faliraki. They should agree to Elizabeth's family tea party idea. In exchange, they'll ask for a party at The Bull the week after - with no family invited. They present the plan to Elizabeth and she agrees, although she warns them to be on their best behaviour. Lily persuades Freddie to invite Noluthando. However much her criticism upset him it was something he needed to hear.
Later, Elizabeth helps Pip move back to Rickyard. As they share some of Jill's beef stew Pip thanks Elizabeth for having her to stay. The meal is interrupted when Pip runs to the bathroom to be sick. Elizabeth worries that she's ill, but Pip confesses that she might be pregnant.
Justin and Brian celebrate a successful board meeting. Hopefully they've managed to disassociate themselves from Matt. Justin's decree absolute has come through, just as his engagement seems to be over. But Brian's still inclined to believe that Lilian didn't have an affair with Matt. Justin confesses that, in spite of everything, he can't imagine life without Lilian. With the wedding only three weeks away, Justin has a big decision to make.
Credits
| Role | Contributor |
| --- | --- |
| Writer | Paul Brodrick |
| Director | Julie Beckett |
| Series Editor | Huw Kennair-Jones |
| David Archer | Tim Bentinck |
| Ruth Archer | Felicity Finch |
| Pip Archer | Daisy Badger |
| Jolene Archer | Buffy Davis |
| Pat Archer | Patricia Gallimore |
| Brian Aldridge | Charles Collingwood |
| Jennifer Aldridge | Angela Piper |
| Lilian Bellamy | Sunny Ormonde |
| PC Harrison Burns | James Cartwright |
| Alice Carter | Hollie Chapman |
| Ian Craig | Stephen Kennedy |
| Justin Elliott | Simon Williams |
| Rex Fairbrother | Nick Barber |
| Alan Franks | John Telfer |
| Usha Franks | Souad Faress |
| Joe Grundy | Edward Kelsey |
| Eddie Grundy | Trevor Harrison |
| Emma Grundy | Emerald O'Hanrahan |
| Ed Grundy | Barry Farrimond |
| Adam Macy | Andrew Wincott |
| Noluthando Madikane | Mogali Masuku |
| Elizabeth Pargetter | Alison Dowling |
| Freddie Pargetter | Toby Laurence |
| Lily Pargetter | Katie Redford |
| Johnny Phillips | Tom Gibbons |
| Lynda Snell | Carole Boyd |
| Lexi Viktorova | Ania Sowinski |
Countryside Insights from The Archers