Main content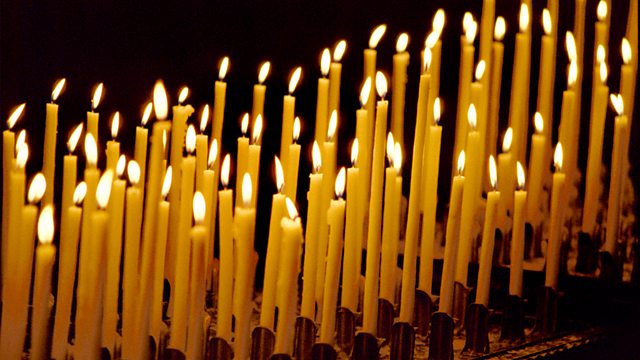 30/11/2017
Spiritual reflection to start the day with former Moderator of the Church of Scotland's General Assembly, the Very Rev John Chalmers.
Script
Good morning.
Throughout Scotland today, and in far flung places where Scots have settled all over the globe, there will be the sound of countless fiddles, perhaps a little haggis eaten and some whisky drunk – because today is St Andrew's Day.  It's ironic really, since St Andrew was never famous for his fiddle music, never tasted whisky and never ever saw a haggis!
But he was famous for being the first and possibly the humblest of Jesus' disciples. I say humble because whenever Andrew gets a mention he always appears in the shadow of others.
I have often heard it said that the most difficult instrument in the orchestra to play is the second violin.  I think it's because it plays such an important part, but it does not carry the kudos that the leading player enjoys.
Andrew is the first to follow Jesus, but when he brings his brother Peter to the party - he is eclipsed. Andrew is the catalyst for the story of the feeding of the five thousand – he discovers the wee boy with the picnic lunch, whose five loaves and two fishes are remembered long after Andrew's contribution is forgotten.
There is nothing wrong with playing second fiddle, indeed this world needs more second fiddles than it needs leading players.  I admire the humility of those who are prepared to serve quietly and unobtrusively – they often make a bigger difference to our common life than those who claim the centre stage.
Today as we face the common and sometimes tedious tasks of life, remind us O God, that while our greatest service often goes unnoticed, it is not unimportant and it is not unnoticed by you.  Amen.