Main content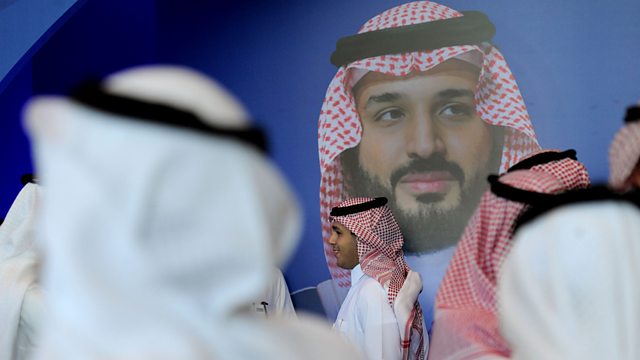 Saudi Arabia's Radical Crown Prince
Can Saudi Arabia's crown prince radically change the kingdom? Mohammed bin Salman wants to reshape his country, but will his ambitious plan work?
Can Saudi Arabia's Crown Prince radically change the kingdom?
Mohammed bin Salman is an ambitious new leader who wants to reshape his country's politics, economy and society. But he faces strong opposition both at home and abroad.
David Aaronovitch examines his plans and asks whether they'll work.
Joining the discussion this week:
Nicolas Pelham, Middle East correspondent for The Economist and author of 'Holy Lands, A New Muslim Order'
Rasha Qandeel, presenter of BBC Arabic Newsnight
Safa al-Ahmad, an award-winning Saudi Arabian journalist .
Is President Xi Jinping China's most powerful leader since Chairman Mao?

Why are Myanmar's Rohingya persecuted, and who is willing to come to their aid?