Main content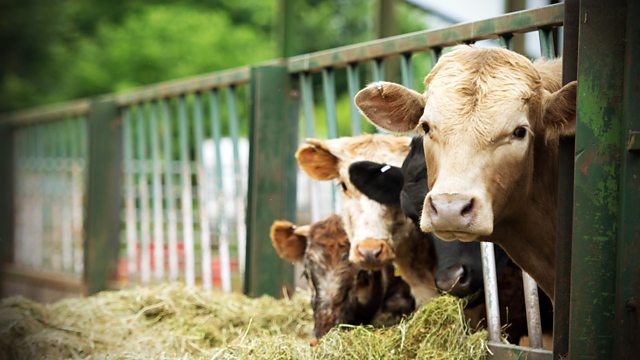 29/11/2017
Alan does some award-worthy buttering up, and David puts his foot in it.
At Brookfield David and Ruth are missing Pip. Pip's evasive when David asks when she'll return to Rickyard. Ruth and David worry that she'll think they're trying to keep tabs on her new relationship with Alfie. Ruth points out that Pip has a right to be suspicious after the family's reaction to Toby. But David always knew Toby was wrong for Pip - Alfie doesn't compare. Later, David casually suggests that Pip invite Alfie for supper, and Pip snaps that she's sick of him going on at her. David tries to apologise, but Pip just wants him to drop the subject.
Harrison apologises to Alan for his and Fallon's behaviour at last night's panto rehearsal. Fallon wasn't impressed that Harrison volunteered her without asking first, and they spent the night bickering. They weren't Alan's only problem - he still hasn't cast the bad fairy. Alan realises that there's one person he hasn't asked. When Alan pays her a call Lynda protests that she's too busy, but he flatters her, saying how much he appreciates everything she does for the village. Without her the panto simply cannot go ahead. Lynda realises that Alan is using her own recruitment tactics against her, but agrees to take the role. She promises him that she won't interfere, and proposes sweeping changes to his approach.
Countryside Insights from The Archers