Main content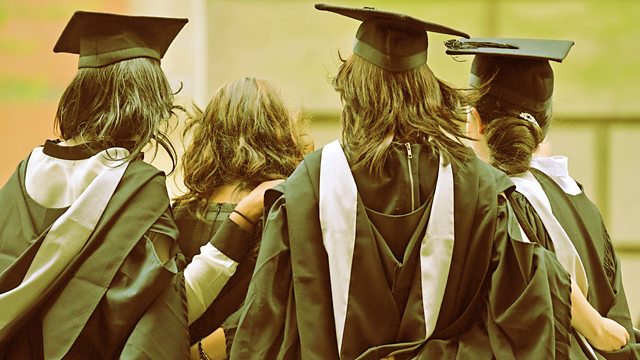 Is Uni Worth It?
Two sixth formers, one from a state school once in special measures and another from a private school, face a big question in their lives - is it worth paying to go to university?
With university tuition fees at over £9,000 a year and the ending of maintenance grants, two six formers face one of the biggest questions in their lives. Is it worth paying to go to Uni?
Coming from very different backgrounds, Destiny Clark and Maelo Manning go on an investigative journey during their final school year from UCAS application to A level results as they make up their minds whether to opt for university or follow another path such as an apprenticeship. As they weigh up their options, they visit university fairs and open days, talk to students, parents, teachers, academics and employers, and look at apprenticeship schemes. They pick their way through what one head of sixth form describes as a minefield of choice.
Destiny attends the Forest Academy in Hainault, Essex where she is studying French A level and Media Btec, an A level equivalent. When Destiny first enrolled in Year 7, the school was in special measures but it has since turned itself around. The school, which has an ethnically mixed and diverse intake, has a rapidly increasing sixth form with more and more students going to uni every year. More than half the students are from disadvantaged backgrounds and, for them, thousands of pounds-worth of university debt is a real concern. Assistant principal and head of sixth form Ed Macleod and his team encourage students like Destiny to consider university despite the cost but also to look at some of the higher-level apprenticeships where study and work combine.
Meanwhile Maelo's mother Jane has always been determined that her only child goes to the best possible university and intends to pay all her costs upfront. Maelo has attended a private school St Dunstan's College in South London, since the age of four. She's taking four A levels with predicted As and A stars, and wants to follow a career in law.
Producer: Sara Parker
Executive Producer: Samir Shah
A Juniper production for BBC Radio 4.
Last on

Broadcasts