Main content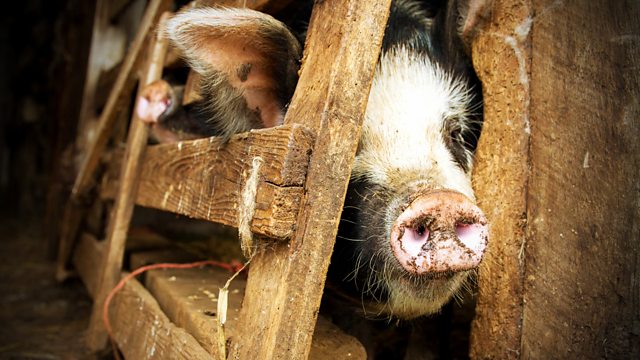 27/11/2017
Jennifer learns something shocking, and Rex finds himself out of favour.
Joe and Eddie look forward to the Tumble Tussock cider. Offering a bottle with every turkey is really boosting sales. They're furious to overhear Rex promising Sabrina a bottle of gin with her goose, and confront him about stealing their idea. Jolene isn't impressed either. As a shareholder, The Bull should've been informed about the promotion. Jolene becomes more sympathetic when Rex admits that the geese aren't selling well. With his taxi work, and regular visits to Anisha, he hasn't been able to put in the hours.
Harrison sympathises with Alan about his casting troubles. It's the same with the cricket team, but you can't give up. Alan thinks Harrison and Fallon would make the perfect prince and princess. Following Harrison's advice, he won't take no for an answer.
Jolene's wedding invitation arrives at The Bull. Lilian insists it's going ahead - she's just giving Justin some space. Later, Lilian is incensed to hear Joe and Eddie speculating that it was Justin who tried to kill Matt. Jennifer interrupts her passionate defence of Justin, intent on bringing her back to Home Farm. Lilian's forced to tell her everything that's happened between herself and Matt. Brian also informs Jennifer of Lilian's affair with Paul. However much Lilian is in denial, neither of them can see how the wedding can go ahead now.
Countryside Insights from The Archers