Main content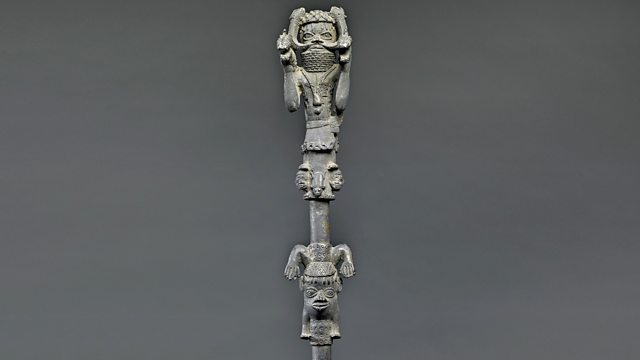 Ruling with the Gods
In the last week of his series, Neil MacGregor explores how faith and politics intersect, starting with rulers with a mandate from the gods, from the UK to Benin to China.
Neil MacGregor continues his series on shared beliefs with a focus on earthly rulers and the gods.
Queens and kings may be priests of the gods, or their representatives. They may be incarnations - or even gods themselves. Or the relationship may be so close that to divide spiritual from temporal power at all would simply make no sense.
Neil examines these ideas, with the help of objects including a bronze staff belonging to the Oba of Benin, and a bronze vessel from China, whose inscription suggests that its dynastic leaders enjoyed a mandate from heaven.
Producer Paul Kobrak
The series is produced in partnership with the British Museum, with the assistance of Dr Christopher Harding, University of Edinburgh.
Photograph (c) The Trustees of the British Museum.
Podcast
Neil MacGregor explores the role and expression of shared beliefs around the world.