Main content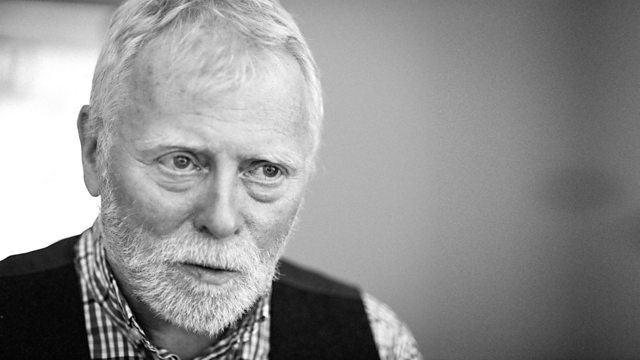 Frank Ormsby's Parkinson's
Poet Frank Ormsby was unexpectedly inspired with renewed creative energy after a diagnosis of Parkinson's disease. He tells Marie-Louise Muir how the illness has changed him.
When the poet Frank Ormsby was diagnosed with Parkinson's Disease, his response was unexpected. He embarked on a newly fertile creative period, documenting his experiences and finding a voice in his poetry that he was beginning to lose in his daily communications.
His first act was to search Google - for jokes. "Which would you rather have, Parkinson's or Alzheimer's. Obviously Parkinson's! I'd rather spill half my pint than forget where I left it."
As he discusses with Marie-Louise Muir, the illness has changed him. It's mellowed him. After a career as a school teacher, his daily life is now quieter and more solitary. There's a poetry, almost, in his pauses and silences.
Frank belongs to the generation of Northern Irish writers that has followed in the footsteps of Seamus Heaney and Michael Longley, His medication, he believes, has aided his creativity. But it has also induced hallucinations. He finds himself sitting on his own in his study but surrounded by people, by the ghosts of his mother-in-law and unidentified visitors. And he's also haunted by a fear that the earth will open up and swallow him.
But if you ask how he's doing, he writes,
"I'll tell you the one
about 'parking zones disease'.
I'll assure you that the pills seem to be working".
Photo credit: Malachi O'Doherty
With readings by Frank himself and Ciaran McMenamin from The Darkness of Snow.
Produced by Alan Hall
A Falling Tree production for BBC Radio 4.
Last on
Broadcasts

Featured in...
Documentary series revealing how engagement with art has transformed people's lives.