Main content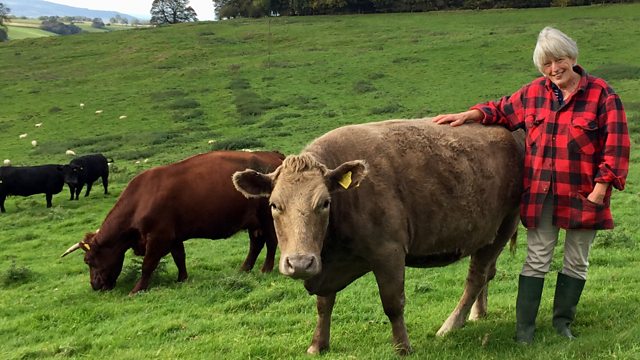 How to Read a Cow
Rosamund Young is a Cotswold farmer who has spent decades getting to know her cows. Caz Graham hears what she has learnt from her conversations with cows.
Cows are complex creatures. They have best friends and worst enemies. They can adore their grandchildren and hate their sisters, in fact they have personalities just as diverse as the farmers who look after them. That's the belief of Rosamund Young who farms in the Cotswolds. She documented these and many other insights into the lives of cows in a book which sold a few hundred copies back in 2003.
That might have been the end of the story but then writer and national treasure Alan Bennett happened to read it and mentioned in his diaries that it's, "a book that alters the way one sees things."
Now, much to Rosamund's surprise, Faber and Faber have republished The Secret Life of Cows and it's gone global. The rights have been sold in 19 different countries and there's a foreword by Alan Bennett himself. Caz Graham has been to Broadway to meet Rosamund and her cows, to hear about this new publishing fame and the farming philosophy she follows.
Cows are complex creatures. So how can you go about reading one?