Main content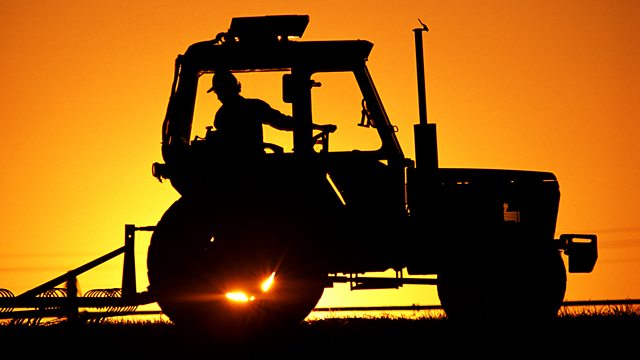 GM protests, Soil Science, CropTec Show
Anti-GM protests in Scotland in 2001 led to the imprisonment of an organic farmer. Sixteen years on, we catch up with him - and hear about what happened at the time.
Genetic modification is one of the most contentious subjects in farming, and all this week Farming Today is exploring the issues surrounding it. Wales, Scotland and Northern Ireland have all declared themselves GM free zones, although at the moment no GM crops are grown commercially anywhere in the UK, and very few across Europe. But here in the UK there are crop trials of genetically modified plants. One of the most controversial was in the Scottish Highlands, on the Black Isle - a peninsula just north of Inverness. In 2001 local people demonstrated against the sowing of a 100-acre field with genetically modified oilseed rape. A vigil at the site lasted for nearly a year, and one of the protestors - a local organic farmer - was sent to prison. We catch up with him, sixteen years on.
Forty soil scientists have written an open letter, urging the government to reward farmers for protecting and improving soil. They suggest that any new farm subsidy system after Brexit should pay farmers who look after their soil, because they say it offers environmental benefits as well as helping grow food. Charlotte Smith talks to Professor Jane Rickson from Cranfield University about how this could work, and learns about the prize which the university has just won for its research into soil.
And Anna Hill reports from the CropTec show, where arable farmers have been finding out about the latest developments in technology, which could help them to farm in a more environmentally-friendly way in future.
Presented by Charlotte Smith and produced by Emma Campbell.