Main content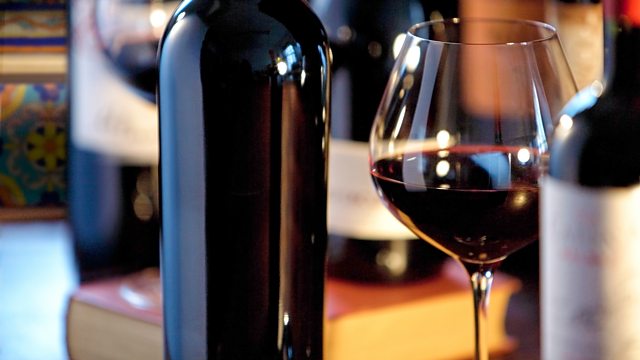 Living standards, Wine awards, Life Insurance
According to a report by the Institute of Fiscal Studies, young people who start work in a recession are at the biggest disadvantage. What position are they in ten years later?
Young people who leave education during a recession are at the biggest disadvantage. A report by the Institute of Fiscal Studies looked at the last three big economic downturns and found that it can take ten years before employment and salary catches up with what previous generations could expect at that age. So a decade after the 2008 crash, what can young people graduating expect now? And what happened to those who left school or university in the years after the recession? We speak to a 24 year old who has applied for almost 70 jobs and graduate schemes since leaving university this summer, and a parent whose 32 year old son had to move back home for a few years.
When you buy supermarket wine do you choose the bottles that have won awards? And is that bronze, silver or gold sticker really any guarantee of quality? The International Wine Challenge is one of two big UK retail awards for wine. Today they announce the first group of award winning wines for 2018 - we'll be telling you which own brand supermarket wines scooped gold awards. IWC judge, and former supermarket wine buyer Helen McGinn speaks to us about the judging experience and how important the competitions are for the supermarkets.
A You & Yours investigation has found that websites claiming to offer life insurance quotes and comparisons are in fact harvesting your details to sell on. The insurer Direct Line has warned that such websites are misleading customers and damaging insurers' brands. We have found that many of these websites do not handle your data securely and are not clear enough about how your information will be used.
The price war between the supermarkets has affected many food and drink brands. Supermarkets are reducing their branded stock in favour of their own products. According to a survey by the industry magazine the Grocer, many brands are looking for other places to sell their products as a result. We speak to the CEO of Pieminster Pies, Tristan Hogg, whose company is increasingly focusing on selling in pubs, workplace canteens and music venues. The CEO of Pipers Crisps, Alex Albone, has never sold in the big supermarkets, focusing instead on the hospitality industry. We bring them together to talk about their businesses.
Presented by Winifred Robinson.
Produced by Beatrice Pickup.
Chapters
CARE REPORT

People are often at their most vulnerable when they have to deal with care homes.

Duration: 07:36

WINE CHALLENGE

When you buy wine in the supermarket, do you go for bottles with awards stickers on them?

Duration: 04:18

LIFE INSURANCE

One of the biggest insurance companies is warning about comparison websites.

Duration: 05:43

MOBILE HOME THEFT

You'd think your home could only be stolen in a bad dream.

Duration: 06:00

BRANDS

Manufacturers of big-named brands can't rely on selling so much through big supermarkets

Duration: 06:05

LIVING STANDARDS

Leaving school or university in a time of recession is hard.

Duration: 08:20