Main content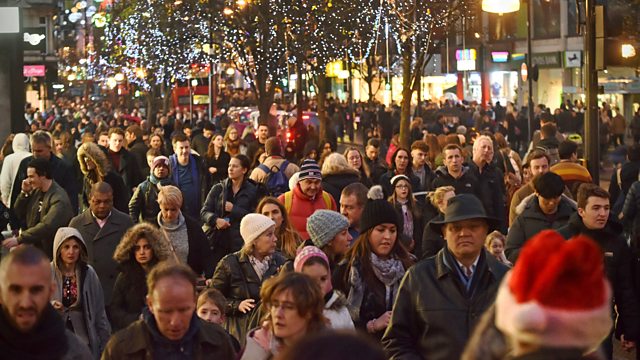 Call You and Yours
Are you spending less this Christmas or splashing out? There are predictions this will be the first year in five that people will spend less. Is that you?
Call You and Yours : will you be spending less this Christmas? There are predictions of a fall in spending this year - for the first time in five years. It's because of prices going up while wages stay the same. The research for Visa found that spending in the UK during November and December is forecast to dip as shoppers cut back on clothing and household goods. It would be the third successive year of falling sales on the high street and the steepest decline since 2012.
Are you tightening your belt this year? Maybe you plan to spend the same or even more?!
Email us now and tell us what you plan to do - youandyours@bbc.co.uk and don't forget to leave a phone number so we can call you back.
From 11am on Tuesday 21st November, you can call us direct on 03700 100 444.