Main content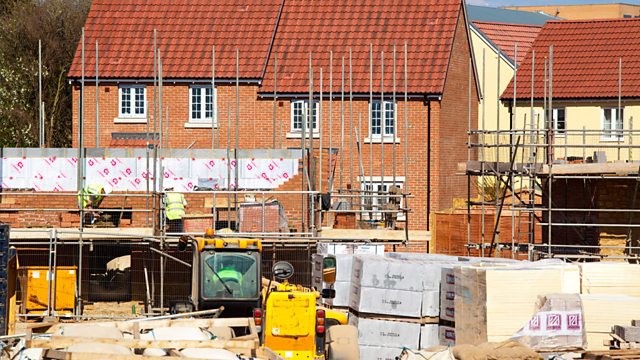 Stamp duty, New homes, The Archers
Including the cost of building homes too quickly, a fraud victim on The Archers, and will first-time buyers who have already agreed to buy see the benefit of stamp duty changes?
The Chancellor, Philip Hammond has increased the government's target for building new homes to 300,000 per year by 2020 and beyond, but is it possible to build homes quickly and still build them properly?
Fans of The Archers have heard how Auntie Christine fell victim to an investment fraud. Our investigative reporter Shari Vahl reveals how she advised with the storyline and was sworn to secrecy.
And a reduction in stamp duty was meant to leave more money in the pockets of first-time buyers, but will house builders be passing on savings to first-time buyers who've been offered a stamp duty contribution from their builder?
Chapters
Stamp Duty

Evidence that the stamp duty saving announced by the chancellor is being kept by builders

Duration: 04:32

The Archers Fraud Story

How our investigative reporter Shari Vahl advised The Archers with a plot about fraud

Duration: 08:56

Online Shopping

Are there some big-ticket items that people will always prefer to buy in person?

Duration: 09:51

Switching Provider

Is it really worth changing your energy supplier?

Duration: 04:22

New Homes

Is it possible to build more new homes quickly, without compromising quality?

Duration: 09:38