Main content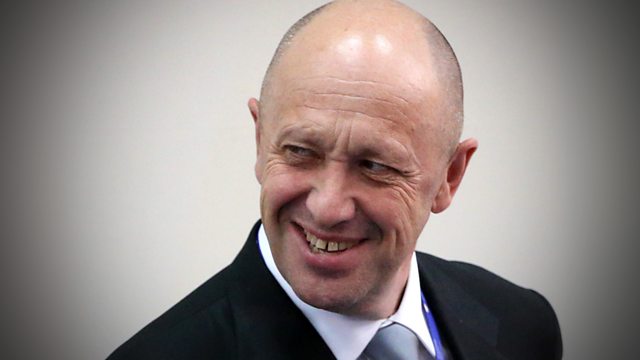 Yevgeny Prigozhin
Becky Milligan looks at the businessman accused of funding the Russian troll factory, Yevgeny Prigozhin.
At the Lord Mayors banquet a couple of weeks ago the Prime Minister Theresa May didn't mince her words when she waded into the alleged Russian interference in western countries accusing them of sowing disinformation she declared "We know what you are doing and you will not succeed."
This week on Profile we look at the man accused of funding the St Petersburg troll factory which has produced so much pro-Russian material online. Yevgeny Prigozhin has moved from jail to restaurateur and close friend of President Putin, but precious little is known about his personal life.