Main content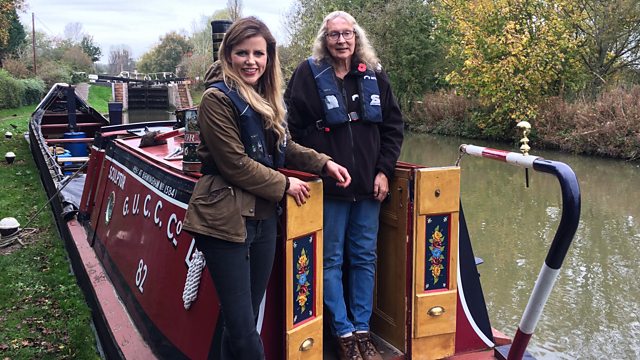 Remembrance
Ellie Harrison finds out about the so-called 'Idle' women of the canals, who played a vital role in the Second World War.
Countryfile marks Remembrance Sunday. Ellie Harrison finds out about the so-called 'Idle' women of the canals, who played a vital role in the Second World War. She also discovers how the great outdoors helps to heal servicemen and women. John Craven explores how wild plants became medicine during the Second World War. Plus Adam Henson visits a school where farming is helping to shape lives.
Idle Women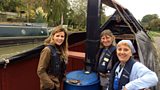 On the towpath of the Grand Union Canal in Stoke Bruerne, Ellie meets poet Heather Wastie and actress Kate Saffin - a dramatic duo who through their canal-side performances, keep alive the memory of the 'Idle Women'. These female volunteers answered a Government advert and stepped up to 'man' the barges. Named after the IW on their Inland Waterways badges, these women were anything but idle, Ellie learns how they operated the hefty locks as well as loading and unloading hundreds of tons of vital supplies. 
Plants and War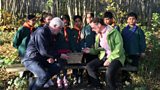 During WW2, when medicine was hard to come by, we turned to our fields and hedgerows. John is at Plantlife's Ranscombe Farm Reserve in Kent, to learn about the incredible healing powers of nature. Botanical expert Dr. Trevor Dines shows John a poppy field that is home to four of the five key varieties - and the seeds of the opium poppy that were used for making morphine. John also discovers how one of our most poisonous plants, deadly nightshade, was used as an antidote for chemical attacks.
Villages on the Verge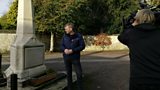 Tom gets an early look at the National Housing Federation's report on rural life and it makes for worrying reading. Villages across the UK are losing their pubs, schools and post offices faster than ever before. The federation argues that more affordable housing would bring in more residents and therefore save many of these social hubs. Tom travels to two very different communities, one where every amenity has shut down and one where the community have fought back and made a real difference.   
Little Ships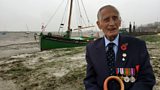 The Osborne family is famous in Leigh-On-Sea for cockle fishing, but we join Andrew Osborne who reveals that there is a lot more to his family history. During the Second World War his great uncle and cousin went out on their fishing boat 'Renown' along with 5 other local ships to help save Allied troops stranded in Dunkirk. One man who remembers the event as if it was yesterday is Second World War veteran, 98 year old Alfred Smith. Alfred shares his incredible story and his experience of the evacuation from Dunkirk. 
Winter Healing Plants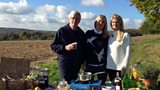 John takes a walk around the reserve at Ranscombe Farm with Dr Brian Lamb - Scotland's longest practising Medical Herbalist and expert in phyto-medicine (where medical science meets nature) to find out how nature continues to heal people today. Brian's passion for medicine and plants has filtered down to two of his daughters, Sophie and Naomi, who John meets to find out how they turn plants to remedial potions. Seeing as he's been spending so much time out and about braving Britain's elements for Countryfile, Sophie and Naomi make a special 'winter first aid kit' for him to take away to stave off the flu!
Farming School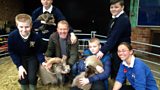 Adam's visiting a school in the Midlands where farming education is helping children that are in need of extra support. The pupils at Hunters Hill Technology College in Bromsgrove have been identified as having moderate learning, emotional & behavioural difficulties. The children get the chance to work and learn agriculture on the college's purpose built farm. During the outdoor lessons they get the opportunity to work with a range of livestock, from pigs, to sheep, to ponies and poultry. 
Tedworth House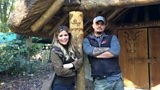 With our minds very much turned to the Poppy fields of Flanders, Ellie visits Tedworth House in Wiltshire, a Help for Heroes Rehabilitation Centre for Servicemen and women injured or psychologically harmed by much more recent battles, as well as those medically discharged from active service. Ellie meets Lucy Thorp, who runs a therapeutic gardening scheme; and drops in on the weekly Gardening Club. She then heads up to the woods to find Michael 'Doris' Day, who we met on Countryfile in 2014. 
Credits
| Role | Contributor |
| --- | --- |
| Presenter | Ellie Harrison |
| Presenter | John Craven |
| Presenter | Adam Henson |
| Executive Producer | William Lyons |
| Series Producer | Joanna Brame |