Main content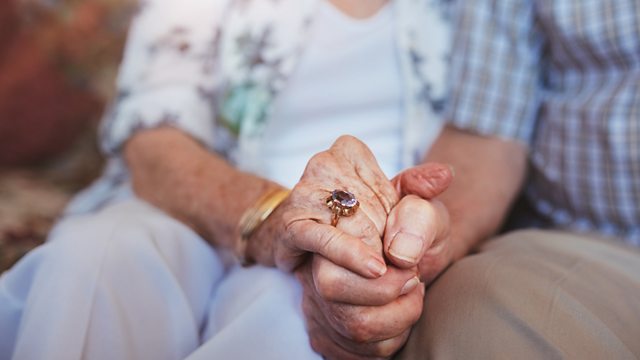 An elderly couple in a desperate situation
A 91-year-old man caring for his 83-year-old wife who suffers from dementia can no longer collect her pension for her because of a lost Post Office card.
When a loved one is unwell what we all want to do of course is care for them as best we can. That is what prompted Jim to get in touch. He's 91 years old and helps to care for his wife Kathleen who has dementia. Vinny spoke to Jim this morning.
Also on the programme, should fat people pay more to fly? Apparently that is exactly what most who took part in a recent survey think should happen. New research suggests nearly 80 per cent believe overweight passengers should be placed in a separate seating area with bigger seats on a flight, while 91 per cent believe these travellers should be charged a higher fee for the larger seats. What do you reckon? Stephen got the views of commentator Emma Woolf and size acceptance campaigner Kathryn Szrodecki.
Plus, there was huge interest at the DUP's annual party conference at the weekend. Leader Arlene Foster told delegates Sinn Féin must choose between making a deal with them or having direct rule ministers in place. Mrs Foster also spoke of the DUP's influence in Westminster and the party's commitment to Brexit. Vinny spoke to political commentator Alex Kane.
And, is it OK to test on animals if it means finding cures to illnesses for humans? The number of animal experiments in Northern Ireland has gone up 27 per cent in the last decade with over 22,000 last year alone. Rodents, pigs, sheep and cattle were among the animals used in experiments. You might have read about this in the Belfast Telegraph where their article references a Department of Health report - showing that in total 22,214 procedures took place here in 2016. Vinny got reaction from Daniel Barclay from NI Says No to Animal Cruelty and Dr George O'Neill.
Last on

BBC Radio Ulster
&
BBC Radio Foyle
Broadcast
BBC Radio Ulster

&

BBC Radio Foyle