Main content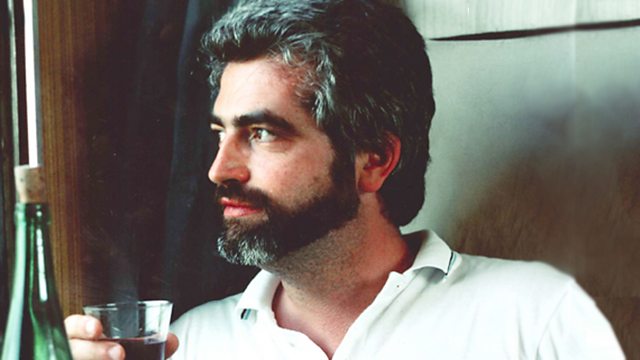 Billy Kay follows in the footsteps of Robert Louis Stevenson and celebrates the Scottish contribution to the wines of Napa Valley present and past.
In The Complete Caledonian Imbiber, Billy Kay celebrates the Scots drouth for fine wine across the centuries, from the "fresche fragrant clairettis" described by the court poet Dunbar in the 16th century, to the Scots making luscious Cabernet Sauvignons in California's Napa Valley today.
In the first programme Billy follows in the footsteps of Robert Louis Stevenson who visited "the long green strath" of Napa Valley on his honeymoon in 1880 and discovered wine there which he described as "bottled poetry". Like RLS Billy tastes wine in the cellars of Schramsberg, and visits the vineyard of one of the Scots pioneers in Napa - Colin McEachran from Greenock.
Mr. M'Eckron's is a bachelor's establishment; a little bit of a wooden house, a small cellar hard by in the hillside, and a patch of vines planted and tended single-handed by himself. He had but recently begun; his vines were young, his business young also; but I thought he had the look of a man who succeeds. He hailed from Greenock: he remembered his father putting him inside Mons Meg, and that touched me home: and we exchanged a word or two of Scots, which pleased me more than you would fancy.
The influence of RLS is still evident in California and Billy visits the museum devoted to him in St Helena, speaks to Tom Thornton in Calistoga who uses Stevenson's writing to market his wine at The Grade Cellars and to Colin MacPhail a Scottish wine cosultant to vineyards in the area. Billy also discovers a coterie of younger Scots wine makers in Sonoma and Napa today who continue the tradition celebrated by RLS: Andy Smith at Dumol in Sonoma County, Steve Law at Maclaren Wine in Sonoma and and Robin Akhurst at Apsara Cellars.
Last on
More episodes
Previous
You are at the first episode
Odyssey Productions: Billy Kay and Wine
Broadcasts