Main content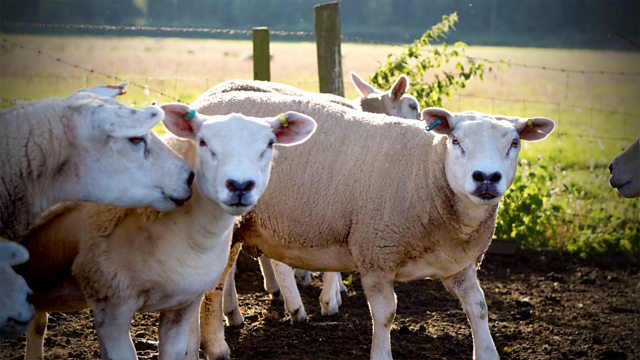 24/11/2017
Peggy is left horrified, and Adam takes the initiative.
Ian's putting all his energy into designing the Grey Gables Christmas menu. He deflects Adam's attempts to discuss the question of finding another surrogate. But Adam doesn't believe he really wants to give up at the first setback. He books Ian an appointment at a fertility clinic. Ian protests that the timing isn't good, but is impressed that Adam has taken the initiative.
Ruth is interested to hear that Pip and Alfie enjoyed the Primestock Show. Ruth and David have decided it's finally time to refurbish the Brookfield milking parlour, and Ruth offers Pip the job of overseeing the redesign. To Ruth's delight Pip finally decides to return to Rickyard.
Shula explains to Peggy and Christine that Anisha is considering moving her father to The Laurels, although her uncle objects. Christine had always assumed that she would move there if she needed to, but after Shula leaves she laments to Peggy that she couldn't now afford the fees. The family must think she's such a fool. Peggy tries to console her - she still has plenty of money from the sale of Woodbine. But that's the problem - Christine lied about only investing £50,000. In fact, she has lost everything, but couldn't bear for anyone else to find out. Peggy promises to keep the secret. She'll sort something out.
Credits
| Role | Contributor |
| --- | --- |
| Writer | Liz John |
| Director | Gwenda Hughes |
| Series Editor | Huw Kennair-Jones |
| Jill Archer | Patricia Greene |
| Peggy Woolley | June Spencer |
| Lynda Snell | Carole Boyd |
| Lilian Bellamy | Sunny Ormonde |
| Alan Franks | John Telfer |
| Nic Grundy | Becky Wright |
| Christine Barford | Lesley Saweard |
| Justin Elliott | Simon Williams |
| Lily Pargetter | Katie Redford |
| Pip Archer | Daisy Badger |
| Elizabeth Pargetter | Alison Dowling |
| Freddie Pargetter | Toby Laurence |
| Adam Macy | Andrew Wincott |
| Noluthando Madikane | Mogali Masuku |
| Robert Snell | Graham Blockey |
| Jim Lloyd | John Rowe |
| Emma Grundy | Emerald O'Hanrahan |
| Shula Hebden Lloyd | Judy Bennett |
| Ruth Archer | Felicity Finch |
| Ian Craig | Stephen Kennedy |
| Kirsty Miller | Annabelle Dowler |
| Johnny Phillips | Tom Gibbons |
| Lexi Viktorova | Ania Sowinski |
Countryside Insights from The Archers