Main content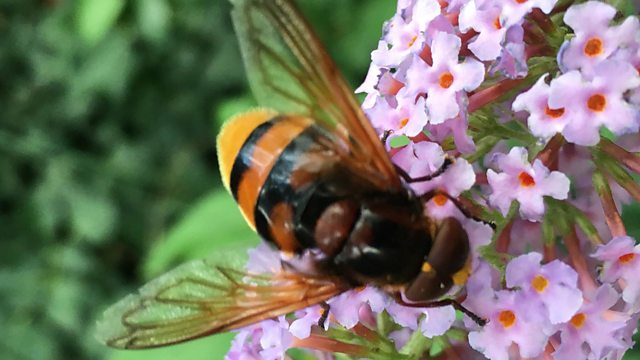 Westcliff-on-Sea, Essex
Eric Robson and his panel of gardening experts visit Westcliff-on-sea in Essex. Bob Flowerdew, Christine Walkden and Matt Biggs answer questions from the audience.
Produced by Dan Cocker
Assistant Producer: Hester Cant
A Somethin' Else production for BBC Radio 4.
FACT SHEET
Q – What materials are best to create a hot compost to enable the greenhouse warm up?
Bob – Manure is traditional, use a mixture of straw, urine and dung. You can also fill black watering cans with water and that absorbs and then gives off heat.
Christine – Hops
Matt – You can fill barrels with water.
Q – My Narcissus (Daffodil) have been flowering in October and I have small stunted flowers growing on my Lilac. Why is this?
Christine – Plants have been reacting to light levels and cold temperatures.
Matt – Some times plants such as Magnolia can flower a second time and that can be a sign that they're on their way out.
Q – Why do my onions and garlic suffer from white rot?
Bob – It is almost impossible to eradicate it once it has appeared. If you stop growing alliums in that bed it should, theoretically, disappear. It can spread away from the bulb. Leeks are slightly more resistant but can carry it. Grow them in small containers and plant out before the disease gets to the crop.
Matt – You could create raised beds nearby so you can bring in new compost and start all over again.
Q – I have dethatched and aerated my tired lawn and seeded it from stock, little has germinated. What has gone wrong?
Christine – It is probably something wrong with the soil.
Matt – The contact between the grass seed and the soil may not be close enough.
Bob – I plant some seeds separately in multi-seed trays with compost and then plug those back in to the bald patches in the lawn. It means it is already germinated when it is planted out.
Q – My silver birch tree is quite large for my small garden; can it be pruned?
Christine – If you prune it hard it will not be as strong. I would leave it or take it out and start again.
Matt – If you cut them when the sap is on the move in the spring they will start to bleed. Keep pruning to a minimum and do it in full summer because you can see the impact of what you're pruning.
Bob – If you plant three in the same hole; they compete with each other and you don't get 40ft (12m) trees so quickly. Check if there is a tree protection order.
Q – What is the best way to plant bare-rooted raspberry canes and their aspect?
Bob – They need moist soil and partial shade is better than full sun for them. Get hold of a lot of leaf mould or well-rotted manure and make sure the soil is very enriched. Any shoots that appear outside of the chosen bed, I would dig them up and pot them. I force them as an extra crop in the pots and throw them away afterwards. You need some solids posts and wire to tie them to. You need to cut them down to 1ft (30cm) tall so they don't fruit in the first year. Thin out the suckers that appear so they are 6inches – 1ft (15-30cm) apart and those will fruit the next year.
Topical tips – Christine winter planting recommendations: Berries such as Pernettyas, Gaulnettyas, Skimmias, Callicarpas. Grasses such as Fescutas and Carexes.
Q – My large Fuchsia hedge is covered with Fuchsia mite, has anyone come up with a cure yet?
Christine – The materials available have to be sprayed so often they are not worth it. You could make a winter wash with 1 tablespoon of bicarbonate of soda to 1 gallon (4.5 litres) of water and spray it over the plant but it doesn't always work. I would advise hard pruning but depending on the level of infection, you may have to remove the whole hedge.
Q – Our allotment has mare's tail (Equisetum), what alternatives to glyphosate do the panel recommend?
Bob – You can use new woven plastic ribbon, it lets the air and water through and doesn't allow plants to come up in to the light. You could dig an isolation trench around your plot, dig 1ft (30cm) down and that will help to slow the growth of mare's tail but it won't stop it. Keep cutting the shoots off when they are 6inches (15cm) high and then you'll be in control.