Main content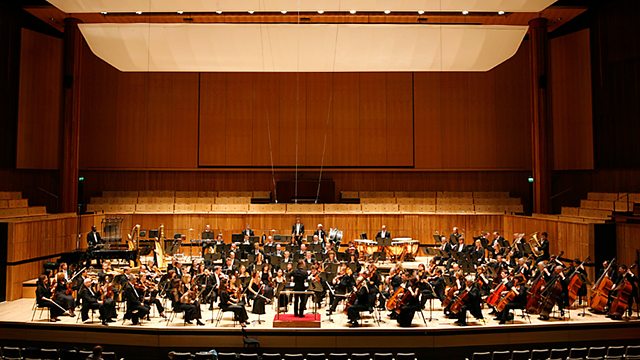 22/11/2017
Michail Jurowski conducts the London Philharmonic Orchestra in Frank Bridge's Summer, Prokofiev's Third Piano Concerto with Beatrice Rana, and Tchaikovsky's First Symphony.
In this concert from the London Philharmonic Orchestra's season 'Belief and Beyond Belief: Rituals and Seasons' English summer is paired with Russian winter.
No premonitions of the impending catastrophe of World War I disturb the very English pastoral mood of Frank Bridge's rarely heard 1914 'Summer', an evocative and sophisticated ten-minute tone poem. With his First Symphony 'Winter Daydreams', the 26-year-old Tchaikovsky rejected the model of Beethovenian symphonic form for a highly personal, Russian style, a decision which served him well over the course of five further symphonies. In between the Bridge and Tchaikovsky, Prokofiev's witty, glittering 1921 Third Piano Concerto is played by the young, acclaimed and award-winning Beatrice Rana.
Presented by Martin Handley at the Royal Festival Hall.
Frank Bridge: Summer
Prokofiev: Piano Concerto No. 3 in C major (Op.26)
8.15pm
Interval
Beethoven: Wind Sextet in E flat major (Op.71) (from CD)
Mozzafiato
Charles Neidich, clarinet and director
8.35pm
Tchaikovsky: Symphony No. 1 in G minor (Op.13) 'Winter Daydreams'
Beatrice Rana, piano
London Philharmonic Orchestra
Michail Jurowski, conductor.