Main content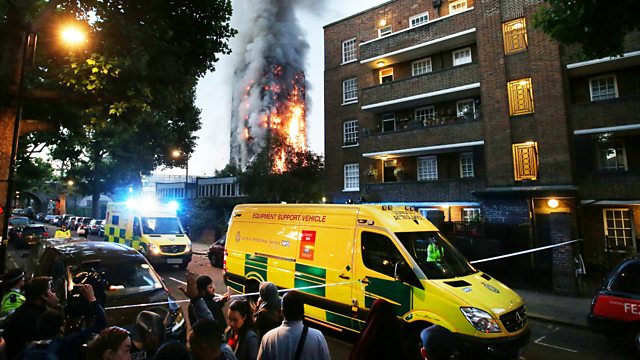 Local News: What Are We Missing?
Newspapers are closing, broadcasting coverage grows more remote. Just what is happening to local news, and why does it matter? Valley Fontaine investigates.
"It is our conviction that a serious fire in a tower block or similar high density residential property is the most likely reason that those who wield power.... will be found out and brought to justice!"
Posted on November 20th 2016, a blog, produced by two Grenfell campaigners, represented the last moment at which something might have been done to avert the disaster which followed on June 14th 2017. The now famously stark warning could have been picked up and amplified by the local media. Had it been so, something might well have been done about conditions in the tower block. Most of the UK's leading journalists have been brought up with an assumption that this is how things work. A media ecology which reaches from society's roots to the highest echelons guarantees that anything of significance is brought to public attention, thus guaranteeing a well-informed and safe electorate.
Presenter, Valley Fontaine explores what now constitutes "local news", whose job it is to report it and asks why some stories just get missed completely. Is a thriving local media a luxury from a bygone era, a vital pillar of democracy, or both? Valley is an experienced BBC London reporter, who has been reporting on the Grenfell disaster. She spent the first five years of her life in the Westbourne Park area of London - a stone's throw from Grenfell. Valley talks to the Grenfell blogger - his first broadcast interview - and to a newspaper reporter who, until he was made redundant in April, covered his west London beat from Dorset.
She finds that there is no shortage of media outlets which would consider North Kensington their "patch." A plethora of newspapers, online news sites, radio and TV stations all cover west London. It's a part of the city which many journalists call home. So why were the dangerous living conditions of tower block residents not regarded as newsworthy a year ago? And up and down the country, a similar pattern emerges.
Producer: Gemma Newby
Editor: Andrew Smith.
Last on
Broadcast