Main content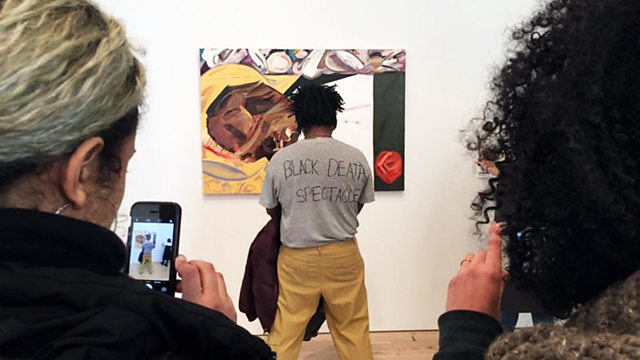 Offence, Power and Progress
Social media has made it easier than ever to express offence. Have we all become too sensitive? Or could this calling out of perceived injustice be a force for progress?
In 2017 it's easier than ever to express offence. The angry face icon on Facebook, a sarcasm-loaded tweet or a (comparatively) old-fashioned blog post allow us to highlight the insensitivities of others and how they make us feel - in a matter of moments. Increasingly, offence has consequences: people are told what they can and cannot wear, comedy characters are put to bed. Earlier this year, a white artist was condemned for her depiction of the body of a murdered black teenager. Those who were offended demanded that the painting be destroyed because 'white creative freedoms have been founded on the constraint of others'. It's easy to scoff. Detractors refer to those asking for a new level of cultural sensitivity as "snowflakes" and insist the offence they feel is self-indulgent. But history teaches that fringe discussions often graduate to mainstream norms. So are these new idealists setting a fresh standard for cultural sensitivity? A standard that society will eventually come to observe? Mobeen Azhar puts aside familiar critiques about the threat to free speech. Instead, he tries to understand the challenging arguments put forward by those who are pushing for new norms, and who believe that being offended will create a more culturally aware, progressive society.
Featuring contributions from X-Factor star Honey G, black lesbian punk rockers Big Joanie and RuPaul's Drag Race contestant Charlie Hides
Producer: Tim Mansel.
Last on
Can publicly sharing outrage and offence lead to more culturally aware society?
Broadcasts