Main content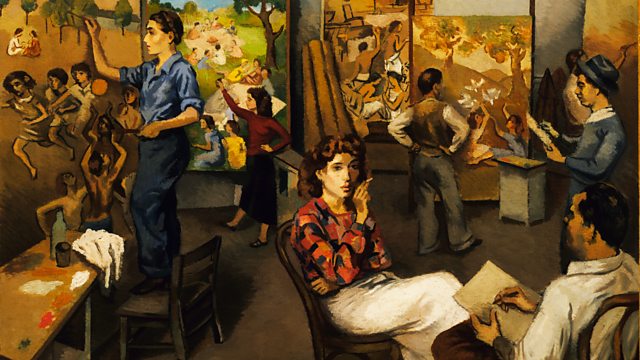 Staging the New Deal
The New Deal's Federal Theater enchanted millions with revolutionary beavers, Orson Welles and Living Newspapers, but it made enemies in Congress, who ended its dramatic life.
Writer Marybeth Hamilton uncovers the power, passion & craziness of the first & only successful attempt to bring government funded theater to the whole nation. In the midst of the Great Depression, Roosevelt's flagship New Deal programme, the W.P.A., took thousands of unemployed artists, writers & performers & put them on the payroll. Art could go to work for Washington & the national good. Democracy & culture would strengthen one another. The Federal Theater Project, under the leadership of Hallie Flanagan, staged the American experience across the nation to some 30 million people. From Federal work camps to parks, remote towns to great cities- now audiences could see anything from vaudeville to Shakespeare, marionettes to Eugene O'Neill for just 25 cents. Unemployed journalists and writers were put to work on Living Newspapers, fusing documentary & drama to stage contemporary issues & create debate among the audience. Orson Welles & John Houseman brilliantly staged an all black version of Macbeth & Marc Blitzstein's agit-opera The Cradle Will Rock. Across the nation It Can't Happen Here, the Sinclair Lewis story of the fascist overthrow of America by an idiot, was staged simultaneously from coast to coast. But the Federal Theater had created powerful enemies in Congress with mounting inquiries into communist subversion & waste that would bring nearly all the New Deal's cultural programmes to an abrupt halt. Marybeth Hamilton speaks to Tim Robbins, Simon Callow & the 103 year old veteran of the Federal stage, Norman Lloyd.
Producer Mark Burman.
Last on

Broadcasts