Main content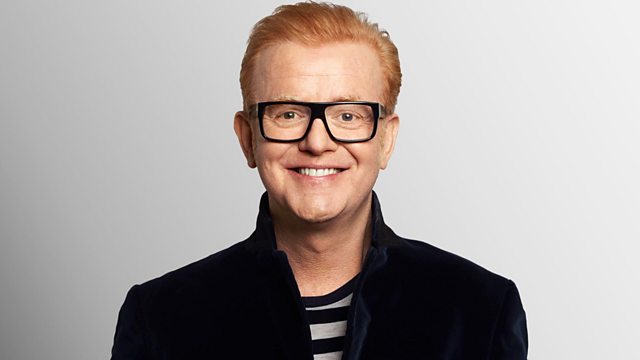 Thanksgiving, Stir Up Sunday and sewing
BBC Good Food's Orlando Murrin delivers pumpkin pie for Thanksgiving and serves up tips for Stir Up Sunday. Plus, sewing guru Wendy Gardiner shares her super stitching secrets.
BBC Good Food's Orlando Murrin delivers a delicious Pumpkin Pie and there's plenty of top tunes from across the pond for all of our American pals on Thanksgiving. Orlando also serves up his top tips for a cracking Christmas pudding and fruity Christmas cake before Stir Up Sunday. Chris chats to sewing expert Wendy Gardiner who shares her beginners guide to becoming a stitching sensation. On the first day of the Ashes, former England fast bowler Matthew Hoggard joins Vassos in the Sports Locker and there's a cricket themed Ashes to Ashes top tenuous, plus reverend Kate Bottley provides the daily Pause For Thought.
Last on

Clips

Pause for Thought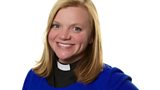 From the Reverend Kate Bottley:
In a couple of weeks time carol service season will be in full swing. I'm already getting excited because this year I've got a big one. I'm honoured to have been asked to preach at the Nottinghamshire Emergency services family carol service, police, ambulance and fire crews having a sing song in the cathedral. I take my preparations seriously and so last Monday, invited by the chief himself, I did a day's observation with the Nottinghamshire Fire service.
I had a very busy day. As well as seeing where the calls come in I got to go to a real life working fire station. I climbed the up the 3 storey practice tower, got to try out the hose pipe and struggled to find a uniform to fit. I drew the line at sliding down the pole.
After lunch we sat down for tea and a chat, our conversation was interrupted as the pips sounded and an emergency call in from a near by tower block. 'You coming Bottley?' I didn't need asking twice. Borrowing some kit I was changed well within the required 45 seconds and in the back of the truck before I knew it. Blue lights and sirens announced our arrival to a rather bemused lady on the eleventh floor who'd been doing some DIY and left the wallpaper steamer on. On the way back to the station I asked the crew if those (thankfully) false alarms were annoying. 'No such thing as a wasted journey' said Firefighter Chris. He explained that every call out gave an opportunity to meet the public, to check fire safety equipment and to  practice procedure.
The bible says 'God works all things for your good' the idea that even when we something doesn't turn out as expected or we think of it as a disappointment, there's really no such thing as a wasted journey. Every incident is a chance to learn, to improve and to practice, an opportunity to learn, it's just up to us to see it that way
So big shout out to the women and men of blue watch, may all your call outs be harmless ones and next time do you think you could find me a helmet that actually fits me?
Broadcast