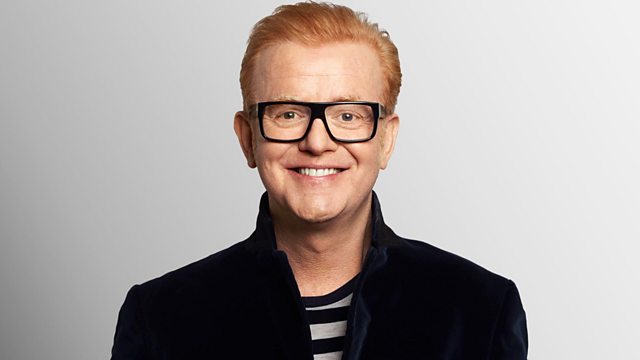 Gemma Atkinson and Pedram Shojai
Gemma Atkinson fills us in on Strictly Come Dancing in Blackpool and we learn about the art of stopping time from former monk Pedram Shojai.
Gemma Atkinson fills us in on all the action from Strictly Come Dancing in Blackpool and how she felt stepping out to perform the American Smooth with Alijaz in the iconic ballroom. We get top tips for making the most of your heartbeats from former monk Pedram Shojai who has written a book on The Art of Stopping Time. It's International Radio 2 Calling on a Monday, with you telling us where you are listening around the world from Australia to Sweden! Rugby commentator Chris Jones reflects on the weekend's matches with Vassos in The Sport Locker. There's a 1960's Californian Top Tenuous inspired by Pedram, plus writer and Vicar Dave Tomlinson provides the daily Pause For Thought.
Clips

Pause for Thought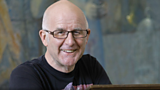 From Dave Tomlinson, writer and Vicar of St Luke's Holloway in London:
 Last week, I spent several days in Yorkshire leading a retreat which I entitled, 'I Believe in Poetry, Art and Rock 'n' Roll – did God write any good tunes lately?'
 Retreats tend to have an image of being rather earnest and abstemious – good for the soul, maybe, but not exactly a barrel of laughs. Levity and irreverence were basic requirements at ours! We stared at beautiful paintings by the likes of Van Gogh, watched films, read poignant and amusing poems and looked at music videos by artists from Nick Cave to Moby, from Adele to Jay-Z – all in the magnificent setting of Upper Wharfedale.
Despite being a vicar, some of my best encounters with God have not been in churches or in religious activities but in art galleries, theatres, cinemas, concerts, and poetry books.
 One of my greatest spiritual experiences was at a Moby concert in Camden. I go to a lot of gigs. But that night, Moby's music and the crowd's engagement and delight with it transported me. I felt a magical oneness with the music and with 2000 people in a 'cathedral' of sound and spirit. I'm quite sure we all left with smiling souls.
 The word 'God' is problematic. For some people, it's clichéd and meaningless; for others, dangerous, toxic even. But 'God' is just a way of pointing to a mystery we are all familiar with – the sense that there is something beyond the world of outward objects, of mundane reality. It doesn't matter what we call this, but once we pause to notice it, to sense the wonder of things – the undeserved smile of a child, a glass of wine with friends, a good belly laugh, a warm hug, the sound of a blackbird singing at dusk – then we feel more fully alive.
 We don't need to be religious. 'Earth's crammed with heaven', the poet says. God is writing good tunes all the time, everywhere. Whether in city or countryside, in art, music or science, in love, pain, laughter and tears, our lives are framed with mystery. The important thing, I keep telling myself, is to live each moment, to give my life the attention it deserves, to look and listen, and relish every breath.... even on Mondays!