Main content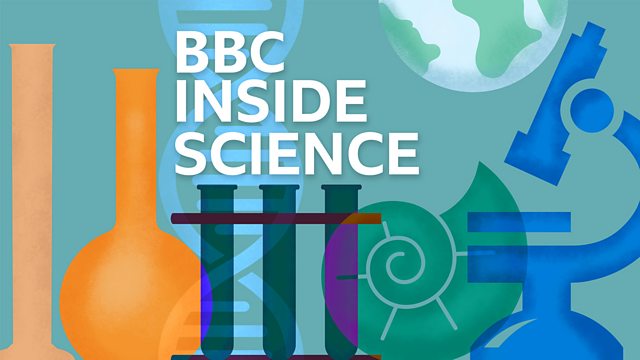 Interstellar visitor, Svante Paabo, Synthetic biology, Plight of the Axolotl
Adam Rutherford talks to Prof Alan Fitzsimmons about the mysterious object that sped through the solar system last month - the first known visitor from interstellar space.
On 19th October, a mysterious object sped through our solar system. It was first spotted by astronomers with a telescope in Hawaii. Its trajectory and speed told of its interstellar origins. It is the first body to be detected from outside our solar system. Scientists are now publishing their papers on the enigmatic visitor. They estimate that it was about 400 metres long and bizarrely elongated in shape. Adam Rutherford talks to astronomer Alan Fitzsimmons of Queens University in Belfast.
Twenty years ago, geneticist Svante Paabo began a revolution in human evolution science when he extracted fragments of DNA from the 40,000 year old bone of a Neanderthal. Among other first, he went onto sequence the entire genome sequence of Homo Neanderthalenisis. Professor Paabo was in the UK this week at a conference on DNA and human evolution at the Wellcome Genome Campus to mark the anniversary. He tells Adam about one of the new directions of research for him now.
What does the future hold for synthetic biology? Who will be the practitioners of this fast-growing branch of bioengineering and what will be its impact on the world - for good and possibly ill? Experts in the field have just published a horizon-scanning report in the journal eLife. One of its authors, Jenny Molloy of the University of Cambridge, talks to Adam about the nascent democratisation of the discipline and where this might lead the field and society.
The paradoxical plight of the axolotl: popular aquarium pet, laboratory animal and critically endangered species in the wild. This species of salamander is a wonder of nature. It's the amphibian that never grows out of its larval stage yet it's able to reproduce. Most remarkable is its ability to regrow limbs, which is of great potential interest to researchers developing regenerative medicine. There are many thousands of axolotls in labs and homes around the world. But in the wild, in their native Mexico, they are on the very edge of extinction. Inside Science talks to conservation biologist Richard Griffiths of the University of Kent and axolotl researcher Tatiana Sandoval Guzman of the Technical University in Dresden, Germany.
Producer: Andrew Luck-Baker.
Last on
BBC Inside Science is produced in partnership with The Open University.
Broadcasts

Take the Synthetic Voices and Personality Test