Main content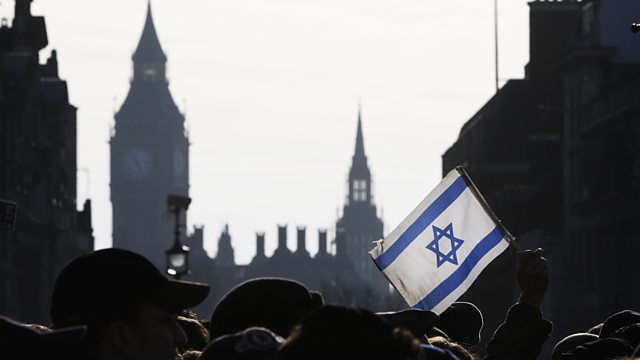 British Jews, Right and Left
Jo Coburn of BBC Two's 'Daily Politics' explores the changing political affiliations of British Jews over the last century and looks at her own family's shifting allegiances.
How did Britain's Jews make their long journey from left to right over the last century? Jo Coburn, presenter of BBC TWO's "Daily Politics", tells this remarkable story by weaving archive and interviews together with the story of her own family.
She speaks with, among others, The Rt. Hon. Edwina Currie, former Conservative minister; Lord Levy, Middle East envoy for Tony Blair when prime minister; The Rt. Hon. Sir Oliver Letwin, M.P., senior adviser to David Cameron; Jon Lansman, founder of Momentum, the grass-roots movement that supports Jeremy Corbyn as Labour leader; Rabbi Jonathan Romain of Maidenhead Reform Synagogue; Melanie Phillips, columnist on "The Times" and Ruth Smeeth, Labour M.P. for Stoke-on-Trent, North.
Producer: Simon Coates.
Last on