Main content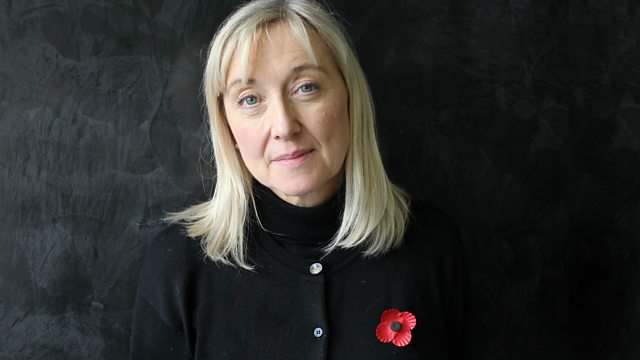 Remembrance Sunday with Cathy MacDonald
BBC Scotland's poet-in-residence, Stuart A Paterson, marks Remembrance with a specially commissioned poem.
Music and poetry play a powerful role in Remembrance. Cathy explores the unique expression of loss found in the Gaelic tradition, with singers Margaret Bennett and Julie Fowlis. She's also joined by the BBC Scotland's poet-in-residence, Stuart A Paterson, who marks Remembrance with a specially commissioned poem.
This week sees the start of Interfaith Scotland Week which this year is focusing on art and creativity. Cathy talks to artists Stuart McAdam and Caroline Wendling who are contributing to an arts project in Huntly called Practices Of Peace. This special project explores memories and representations of war and peace, the impact of peace and conflict both locally and internationally and the relationship between community and pacifism.
We hear the experiences of two high school pupils from Duncanrig Secondary in East Kilbride who attended the Remembrance ceremony in Arras, northern France earlier this year, and talks to Stephen Elliot, head of events with the Royal British Legion Scotland.
Cathy meets Nan Glen and Finlay MacLachlan, whose fathers were part of a gallant band of brothers from the little village of Allandale who went on to fight in El Alamein and the Far East during WW2.
Humanist celebrant Tim Maguire discusses being invited to speak at this year's Scottish Government Remembrance event and reflects on the devastating impact of war for those of no faith.
And in the week that Nicola Sturgeon apologised to gay men convicted of sexual offences that are no longer illegal, Most Rev Mark Strange, Primus of the Scottish Episcopal Church and Elizabeth Drummond-Young, tutor in Philosophy & Religion at Edinburgh University join Cathy to discuss how important an apology is to the process of healing and reconciliation.
Last on
Coverage of the Remembrance Day commemorations at the Cenotaph in Whitehall.
Broadcast