Main content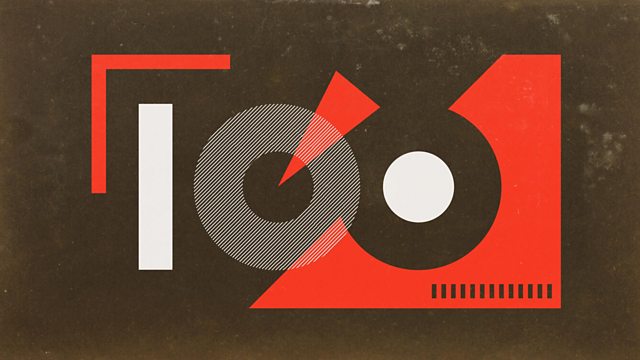 Breaking Free: A Century of Russian Culture. A performance of Gounod's Faust from Moscow
Gounod's Faust in a concert performance from Moscow, with a young Russian cast headed by Sergei Romanovsky as Faust. With John Shea.
John Shea presents a performance from Christmas Day 2016 given at the Tchaikovsky Concert Hall, Moscow of Gounod's Faust, featuring a young Russian cast of international reputation.
Part of BBC Radio 3's season Breaking Free: A Century of Russian Culture
12.30
Gounod: Faust
Faust ..... Sergei Romanovsky (tenor)
Marguerite ..... Irina Lungu (soprano)
Méphistophélès ..... Ildar Abdrazakov (bass)
Valentin......Vasily Ladyuk (baritone)
Wagner ..... Boris Zhukov (bass)
Siebel ..... Valeria Pfister (mezzo soprano)
Marthe ..... Irina Romishevskaya (mezzo soprano)
Masters of Choral Singing Grand Chorus of Russian State TV and Radio Music,
Tchaikovsky Symphony Orchestra,
Andrei Lebedev (conductor)
3:05 AM
Berwald, Franz (1796-1868)
String Quartet in G minor
Örebro String Quartet
3:36 AM
Alfvén, Hugo (1872-1960)
Aftonen (Evening)
Swedish Radio Choir, Eric Ericson (conductor)
3:41 AM
Mozart, Wolfgang Amadeus (1756-1791)
Kirchen-Sonate in B flat, K212
Royal Academy of Music Beckett Ensemble, Patrick Russill (conductor)
3:46 AM
Chopin, Frédéric (1810-1849)
Fantaisie-impromptu in C sharp minor, Op 66
Dubravka Tomsic (piano)
3:52 AM
Schubert, Franz (1797-1828)
Overture 'Fierrabras', D796
Netherlands Radio Chamber Orchestra, Hans Zender (conductor)
4:01 AM
Theodor Rogalski [1901-1954]
Three Romanian Dances
Romanian Youth Orchestra, Cristian Mandeal (conductor)
4:13 AM
Vivaldi, Antonio [1678-1741]
Violin Concerto in D, Op 3 No 9 (RV 230)
Europa Galante; Fabio Biondi (conductor)
4:21 AM
Beethoven, Ludwig van [1770 -1827]
Egmont Overture (Op 84)
BBC Symphony Orchestra, Jirí Belohlávek (conductor)
4:31 AM
Wagner, Richard (1813-1883)
Eine Faust Overture
Netherlands Radio Philharmonic Orchestra, Bernhard Klee (conductor)
4:43 AM
Fritz Kreisler [1875-1962]
Chanson Louis XIII et Pavane in the Style of Couperin
Barnabas Kelemen, Zoltan Kocsis
4:49 AM
Handel, George Frideric (1685-1789)
Trio Sonata in G major, Op 5 No 4
Tafelmusik Baroque Soloists
5:03 AM
Mozart, Wolfgang Amadeus (1756-1791)
Rondo in B flat major, K269
Benjamin Schmid (violin), Danish Radio Concert Orchestra, Adam Fischer (conductor)
5:10 AM
Debussy, Claude (1862-1918)
Estampes
Yannick Van de Velde (piano)
5:24 AM
Salmenhaara, Erkki (1941-2002)
Adagietto (1981)
Finnish Radio Symphony Orchestra, Ralf Sjöblom (conductor)
5:30 AM
Bach, Johann Sebastian (1685-1750)
Concerto in A major, BWV 1055
Hans-Peter Westermann (oboe d'amore), Camerata Köln
5:45 AM
Schumann, Robert (1810-1856)
Manfred Overture, Op 115
Danish National Radio Symphony Orchestra, Michael Schønwandt (conductor)
5:58 AM
Prokofiev, Sergey (1891-1953)
Symphony No 7 in C sharp minor, Op 131
Orchestre Métropolitain, Agnes Grossmann (conductor).
BBC Radio 3's exploration of the 1917 Russian Revolution and its cultural reverberations.