Main content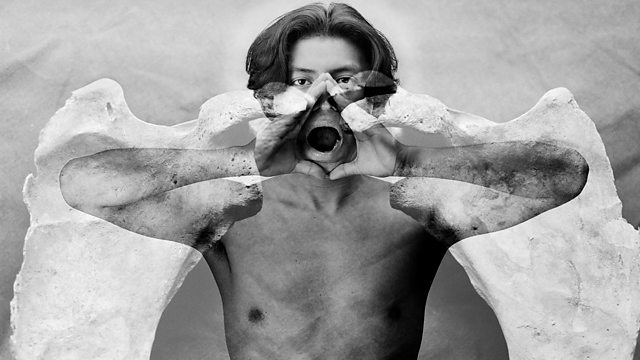 Memorial
Artists at the forefront of Latin America's protest art movement examine how Guatemala and Chile's memorial art can bring hope and justice.
Protest art in Latin America. A continent-wide commitment by many artists to social activism makes Latin America not just one of the most diverse art scenes in the world - but also one of the most compelling, with music, visual arts and street art calling out injustice, often in the face of discrimination, oppression and impunity.
This first of three programmes examines the process of memorialisation in two countries which have suffered civil conflict and dictatorship - Guatemala and Chile. These brutal histories remain, in the words of Amanda Jara, "a sceptic wound". How can art help heal the trauma?
Amanda is the daughter of protest singer-songwriter Victor Jara, one of the first victims of Chilean dictator Pinochet's regime. She has been trying to re-open the notorious Estadio de Chile, now called the Victor Jara stadium and where war crimes took place under Pinochet, as a memorial and arts venue.
Meanwhile, in Santiago's Museum of Memory, an immersive installation by Alfredo Jaar, The Geometry Of Conscience, brings visitors face to face with victims of Pinochet's regime.
In Guatemala, artist Daniel Hernandez-Salazar uses photography to expose a history of genocide, while Mayan theatre group Mujeres Ajchowen resurrect the indigenous culture that the Guatemalan war tried to obliterate.
Picture Credit: "So That All Shall Know", copyright Daniel Hernández-Salazar
Dubbing Voices: Yuri Betancourt Garcia, Esmeralda Lobos, Maria Fernanda Reyna
Field Broadcast Assistant: Annie-Rose Harrison-Dunn
Executive Producer: Sarah Cuddon
Video Editor: Nick Romero
Producers: Louise Morris, Andrew McGibbon
A Curtains for Radio production for BBC Radio 4.