Main content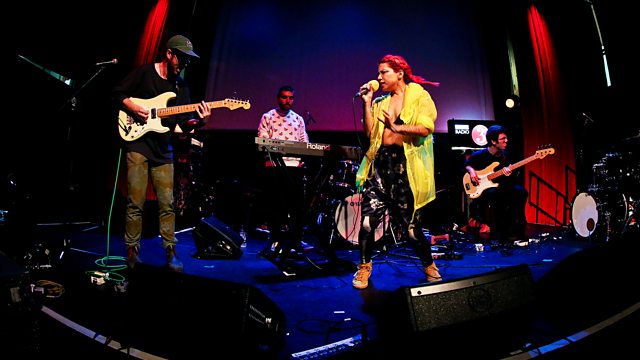 Live from the 2017 London Jazz Festival
Max Reinhardt presents a live concert from Rich Mix featuring Jaimeo Brown and Knower.
For the first time, Late Junction takes up residence at the EFG London Jazz Festival, with a night bringing together artists featured at the festival and collaborations created especially.
Live performances on the stage of Rich Mix include bands fronted by two American drummers: Jaimeo Brown's Transcendence is a trio that draws on African-American history through field recordings, melded with live electronics, blues riffs and hip-hop rhythms; Louis Cole co-leads Knower, appearing here in their souped-up 5-piece format. They've acquired a cult following for their brand of funk-electronica, supporting Thundercat on tour and reaching many more fans through their lo-fi, high-impact videos that manage to be both zany and laconic.
Completing the line-up is a first-time collaboration between two local improvisers - violinist Mandhira de Saram meets the electronic, prepared sitar of Poulomi Desai. Hull musician Revenu smooths the joins with live DJ sets, and Max Reinhardt hosts.
Produced by Chris Elcombe for Reduced Listening.
Music Played
Revenu's Late Junction mini-mixtape

Revenu's Late Junction mini-mixtape
Late Junction Albums of the Year 2018
Is the synth the ultimate feminist instrument?