Main content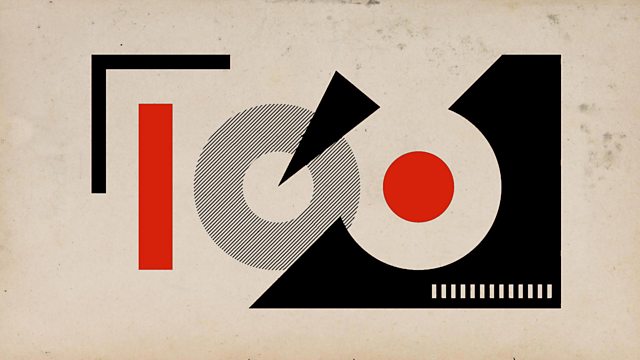 After Stalin: The Thaw
Donald Macleod charts Soviet music from 1953 - the year of Stalin's death.
Marking the centenary of the 1917 Revolution, Donald Macleod continues his exploration of Russian music with a week of programmes charting Soviet music from the death of Stalin to the dissolution of the Union in 1991.
In the company of Professor Marina Frolova-Walker, we discover a musical culture travelling down two parallel roads. Communist ideals continue to find their place in music, through film, drama and orchestral music. But cultural outsiders plough a furrow too, determined to explore new musical techniques, often at the risk of being ostracised by their peers and the establishment.
The week begins in 1953, the year of Stalin's death. The so-called 'Thaw' begins, and with it musicians increasingly test the water in their responses to changing times. Composers like Georgy Sviridov present an image of a 'paradise lost', and Galina Ustvolskaya turn to the most ascetic sounds of the avant-garde. And amongst it all, Dmitri Shostakovich continues down a treacherous path of trying to be true to his musical and political ideals in a climate where an iron fist is never far above the composer's head.
Khachaturian: Sword Dance of the Young Thracians (from Spartacus)
Scottish National Orchestra
Neeme Järvi, conductor
Sviridov: Poem to the Memory of Sergei Yesenin (excerpt)
Alexei Maslennikov (tenor)
Yurlov Russian State Academic Choir
Leningrad State Philharmonic Society Symphony Orchestra
Yuri Temirkanov, conductor
Bunin: Viola Concerto (excerpt)
Rudolf Barshai (viola/director)
Moscow Chamber Orchestra
Ustvolskaya: Preludes 10-12
David Arden (piano)
Shostakovich: Symphony No.11, Op.103 (finale)
USSR Ministry of Culture Symphony Orchestra
Gennadi Rozhdestvensky (conductor).
More episodes
Previous
You are at the first episode