Main content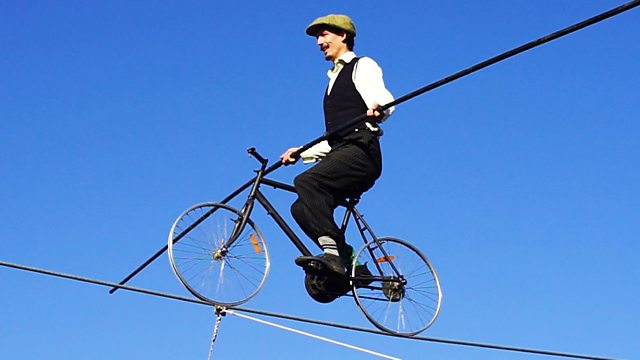 Episode 3
Laura Barton completes her series on confidence with a look at its place in our personal lives and a quest to find a version of confidence that is enriching rather than obnoxious.
Laura Barton completes her three-part examination of the place of confidence in modern life with a personal quest to explore the role of confidence in our everyday lives and relationships.
She begins by speaking with Maria Konnikova, author of 'The Confidence Game' about the history and methodology of con artists who invite us to place our confidence in them before betraying that trust. We should, she concludes, be very wary of a kind of confidence that is loud and intended to mislead us.
Laura seeks out an alternative version of confidence that might enrich us, taking part in a professional workshop to find out whether, in the words of another attendee, it's possible to display confidence "without turning into a jerk."
She speaks with the workshop leader, psychotherapist Jo Ellen Grzyb, about how she has managed to move from being 'a human doormat' in her early life to being the head of an organisation teaching people how to become more confident.
Laura also meets voice coach Patsy Rodenburg, who has for many years helped world leaders, actors and business figures develop their self-confidence through a variety of physical and mental exercises. Too many people, she warns, adopt a 'fake it til you make it' approach that is, she says, little more than a bluff and no replacement for a more systematic and long term approach to building up a meaningful measure of confidence.