Main content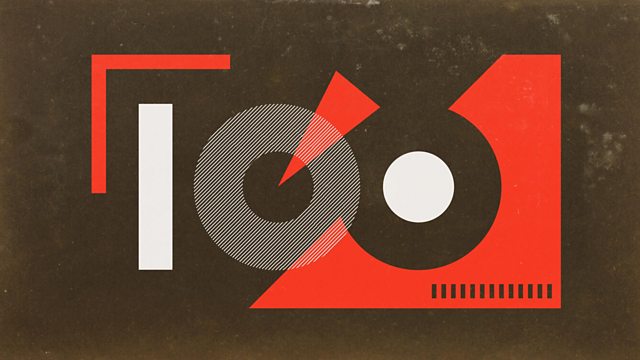 Breaking Free: A Century of Russian Culture. 1968 The Moscow Philhamonic and Kiril Kondrashin
Part of Radio 3's Breaking Free: A Century of Russian Culture. Archive performances by the Moscow Philharmonic and Kiril Kondrashin. With John Shea.
John Shea presents archive performances of the Moscow Philharmonic and Kiril Kondrashin from the summer of 1968.
As part of Radio 3's "Breaking Free: A Century of Russian Culture" a chance to hear recordings from the late 1960s by the Moscow Philharmonic of contrasting repertoire: Brahms's pastoral Third Symphony and the Second Symphony by Boris Tchaikovsky - no relation to Pyotr incidentally, but a pupil of Shostakovich. Boris Tchaikovsky was awarded the USSR State Prize for composition for this work in 1969.
1:01 am
Johannes Brahms (1833-1897)
Symphony No 3 in F major, Op 90
Moscow Philharmonic Orchestra, Kirill Kondrashin (conductor)
1:33 am
Boris Aleksandrovich Tchaikovsky (1925-1996)
Symphony No 2
Moscow Philharmonic Orchestra, Kirill Kondrashin (conductor)
2:23 am
Maurice Ravel
La valse
Moscow Philharmonic Orchestra, Kirill Kondrashin (conductor)
2:36 am
Ludwig van Beethoven (1770-1827)
Piano Sonata No.23 in F minor, Op.57, "Appassionata"
Maurizio Pollini (piano)
3:01 am
Julius Rontgen (1855-1932)
Violin Sonata in F sharp minor, Op.20 (1879-1883)
Alexander Kerr (violin), Sepp Grotenhuis (piano)
3:21 am
Edward Elgar (1857-1934)
Variations on an Original Theme ('Enigma'), Op.36
BBC Philharmonic Orchestra, Juanjo Mena (conductor)
3:50 am
Franz Schubert (1797-1828), Wanda Landowska (arranger)
Waltzes from "Die schöne Müllerin"
Wanda Landowska (piano)
3:59 am
Leonel Power
Salve Regina
The Hilliard Ensemble
4:07 am
Arcangelo Califano (fl.1700-1750)
Sonata for 2 oboes, bassoon and keyboard in C major
Ensemble Zefiro
4:17 am
Franz Schreker (1878-1934)
Valse lente
BBC Philharmonic, Vassily Sinaisky (conductor)
4:22 am
Wolfgang Amadeus Mozart
Aria: O wie angstlich, o wie feurig - from Die Entführung aus dem Serail
Michael Schade (tenor)
4:27 am
Johann Sebastian Bach (1685-1750)
Keyboard Concerto No. 7 in G minor, BWV.1058
Angela Hewitt (piano), The Norwegian Chamber Orchestra
4:41 am
Heinrich Wilhelm Ernst (1814-1865)
Variations on The Last Rose of Summer
Ju-young Baek (violin)
4:48 am
Antonin Dvorak (1841-1904)
Overture Domov muj, Op.62
Slovak Radio Symphony Orchestra in Bratislava, Marian Vach (conductor)
5:01 am
Adrien Francois Servais (1807-1866), Traditional
La Romanesca
Servais Ensemble
5:05 am
Zoltan Kodaly (1882-1945)
Adagio for clarinet and piano (1905)
Kalman Berkes (clarinet), Zoltan Kocsis (piano)
5:13 am
Johannes Brahms (1833-1897)
4 Songs for women's voices, 2 horns and harp, Op 17
Danish National Radio Choir, Leif Lind (horn), Per McClelland Jacobsen (horn), Catriona Yeats (harp), Stefan Parkman (conductor)
5:28 am
Robert Schumann (1810-1856)
Manfred - incidental music Op.115 (Overture)
Sofia Philharmonic Orchestra, Rosen Milanov (conductor)
5:41 am
Ferruccio Busoni (1866-1924)
From: 'Seven Elegies' (1907): No.2, All' Italia
Valerie Tryon (piano)
5:49 am
Georg Philipp Telemann (1681-1767)
Quartet No.12 in E minor, TWV.43:e4 'Paris Quartet' (1738) No.6
Nevermind
6:08 am
Wolfgang Amadeus Mozart
Violin Concerto No 3 in G major, K.216
James Ehnes (violin), Mozart Anniversary Orchestra
6:33 am
Franz Lehar (1870-1948)
Duet "Wie eine Rosenknospe" and "Romanze" - from "The Merry Widow"
Michelle Boucher (soprano), Mark Dubois (tenor), Kitchener-Waterloo Symphony Orchestra, Raffi Armenian (conductor)
6:40 am
Herman Meulemans (1893-1965)
Five Piano Pieces
Steven Kolacny (piano).
BBC Radio 3's exploration of the 1917 Russian Revolution and its cultural reverberations.