Main content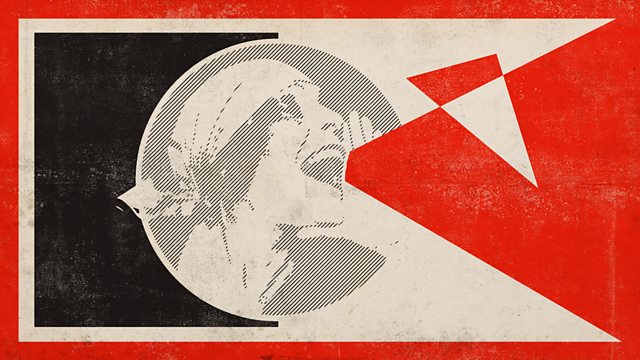 Andrew McGregor with Gerard McBurney and Laura Tunbridge
Building a Library focuses on Shostakovich's Symphony 11 with Gerard McBurney. Laura Tunbridge speaks on Lieder releases from Christian Gerhaher, Bo Skovhus and Florian Boesch.
with Andrew McGregor
0930
Building a Library: Gerard McBurney explores recordings of Shostakovich's 11th Symphony in G minor, subtitled "The Year 1905", and makes a personal recommendation. The Symphony is vividly programmatic and depicts the events of "Bloody Sunday" in St Petersburg, January 1905, when unarmed demonstrators were fired upon by soldiers of the Imperial Guard as they marched towards the Winter Palace to present a petition to Tsar Nicholas II. The composer's father survived the massacre and family discussion and stories of the event had a profound affect on the young Dmitri Dmitriyevich. The piece was written to a commission from the Soviet authorities and proved an instant success but that in itself was a complicated victory. The four movements are played without a break and each has a subtitle: The Palace Square; The 9th of January; In Memoriam and Tocsin.
1045
Laura Tunbridge talks to Andrew about new releases of Lieder repertoire from Christian Gerhaher, Bo Skovhus and Florian Boesch
1145
Andrew chooses an outstanding new release as his Disc of the Week.
BBC Radio 3's exploration of the 1917 Russian Revolution and its cultural reverberations.
Record Review
9.00am
SHOSTAKOVICH : SYMPHONY No.11 'The Year 1905'
DMITRI SHOSTAKOVICH: Symphony No.11 in G minor, Op.103 'The Year 1905'
Orchestre National de la Radiodiffusion Française; André Cluytens (conductor)
Testament SBT 1099 (CD)
PROKOFIEV, SHOSTAKOVICH, RACHMANINOFF
DMITRI SHOSTAKOVICH: Sonata for Cello and Piano in D minor, Op.40
SERGEI PROKOFIEV: Sonata for Cello and Piano in C major, Op.119
SERGEI RACHMANINOFF: Sonata for Cello and Piano in G minor, Op.19; Vocalise
ARR. CHRISTOPHER O'RILEY & MATT HAIMOVITZ:
SHOSTAKOVICH: Waltz No.2
PROKOFIEV: Troika (from the film score for Lieutenant Kijé)
VIKTOR TSOI: Kukushka
PUSSY RIOT: Punk Prayer – Virgin Mary, Put Putin Away
JOHN LENNON & PAUL McCARTNEY: Back in the U.S.S.R.
Matt Haimovitz (cello); Christopher O'Riley (piano)
Pentatone PTC 5186 608 (2 hybrid SACDs)
MIRAGES
ANDRÉ MESSAGER: Madame Chrysanthème – Le jour sous le soleil béni
CLAUDE DEBUSSY: Pelléas et Mélisande – Mes longs cheveux descendent; La Romance d'Ariel
LÉO DELIBES: Lakmé – Où va la jeune hindoue; Tu m'as donné le plus doux rêve
MAURICE DELAGE: 4 Poèmes hindous
IGOR STRAVINSKY: Le Rossignol – Chanson du Rossignol
AMBROISE THOMAS: Hamlet – A vos jeux, mes amis
HECTOR BERLIOZ: La Mort d'Ophélie
JULES MASSENET: Thaïs – Celle qui vient est plus belle
CHARLES KOECHLIN: Le Voyage
Sabine Devieilhe (soprano); Alexandre Tharaud (piano); Jodie Devos (soprano); Marianne Crebassa (mezzo-soprano); Les Siècles; François-Xavier Roth
Erato 0190295767723 (CD)
VOYAGES
HENRI DUPARC: L'invitation au voyage; Romance de Mignon; La vie antérieure
GABRIEL FAURÉ: Chant d'Automne, Op.5 No.1; Hymne Op.7 No.2
EMMANUEL CHABRIER: L'invitation au voyage
FRANZ SCHUBERT: Vier Mignon Lieder
DÉODAT DE SÉVERAC: Les hiboux
PIERRE DE BRÉVILLE: Harmonie du soir
CLAUDE DEBUSSY: Cinq poèmes de Baudelaire
MAURICE ROLLINAT: Harmonie du soir; Le jet d'eau
Mary Bevan (soprano); Joseph Middleton (piano); Amy Harman (bassoon)
Signum SIGCD509 (CD)
SELVA MORALE E SPIRITUALE
CLAUDIO MONTEVERDI: Selva morale e spirituale (selection)
Balthasar Neumann Choir & Soloists; Balthasar Neumann Ensemble; Pablo Heras-Casado (director)
Harmonia Mundi HMM 902355 (download)
9.30am – Building a Library
 Composer: Dmitri Shostakovich
Piece: Symphony No.11 in G minor, Op.103 'The Year 1905'
Reviewer: Gerard McBurney
Recommended Recording:
Shostakovich: Symphony No.11

Berliner Philharmoniker; Semyon Bychkov (conductor) Philips 420 935-2 (download)
Other Recommended Recordings:
Shostakovich: Symphony No.11 in G minor, Op.103 'The year 1905'
Radio-Sinfonieorchester Stuttgart des SWR; Yakov Kreizberg (conductor)
SWR Digital SWR10224 (download)
Shostakovich: Symphony No.11
Netherlands Radio Philharmonic Orchestra; Mark Wigglesworth (conductor)
BIS BIS-SACD-1583 (SACD)
10.30am – New Releases
BRAHMS: THE PIANO TRIOS
JOHANNES BRAHMS: Piano Trio No.1 in B Major, Op.8; Piano Trio No.2 in C Major, Op.87; Piano Trio No.3 in C Minor, Op.101
Emanuel Ax (piano); Leonidas Kavakos (violin); Yo-Yo Ma (cello)
Sony 88985407292 (2 CDs)
QUATUOR AROD – MENDELSSOHN
FÉLIX MENDELSSOHN-BARTHOLDY: String Quartet Op.44 No.2; String Quartet Op.13; Four Pieces Op.81; 'Frage' Op.9 No.1
Quatuor Arod; Marianne Crebassa (mezzo-soprano)
Erato 0190295761127 (CD)
MESSIAEN: QUATUOR POUR LA FIN DU TEMPS
OLIVIER MESSIAEN: Quatuor pour la fin du temps
Martin Fröst (clarinet); Lucas Debarque (piano); Janine Jansen (violin); Torleif Thedéen (cello)
Sony 88985363102 (CD)
COMPANY
ARVO PÄRT: Summa
HASAN UÇARSU: String Quartet No.2 'The Untold'
PHILIP GLASS: String Quartet No.2 'Company'
PĒTERIS VASKS: String Quartet No.4
Borusan Quartet
Onyx Classics ONYX 4171 (CD)
IVES: CONCORD SONATA; VIOLIN SONATA NO.4
CHARLES IVES: Sonata No.4, 'Children's Day at the Camp Meeting'; Sonata No.2, 'Concord, Mass., 1840-60'
Joonas Ahonen (piano); Pekka Kuusisto (violin)
BIS-2249 (hybrid SACD)
11.00am – Laura Tunbridge on Lieder recitals
FRANZ SCHUBERT: DIE SCHÖNE MÜLLERIN
FRANZ SCHUBERT: Die Schöne Müllerin
Christian Gerhaher (baritone); Gerold Huber (piano)
Sony 88985427402 (CD)
FRANZ SCHUBERT: WINTERREISE
FRANZ SCHUBERT: Winterreise D.911
Bo Skovhus (baritone); Stefan Vladar (piano)
Capriccio C5291 (CD)
SCHUBERT: WINTERREISE
FRANZ SCHUBERT: Winterreise
Florian Boesch (baritone); Roger Vignoles (piano)
Hyperion CDA68197 (CD)
MENDELSSOHN: COMPLETE SONGS: FANNY HENSEL, 'THE OTHER MENDELSSOHN'
FANNY MENDELSSOHN HENSEL: Complete Songs
Malcolm Martineau (piano); Susana Gaspar (soprano); Gary Griffiths (baritone); Manuel Walser (baritone); Kitty Whately (mezzo-soprano)
Champs Hill CHRCD124 (CD)
11.50am – Disc of the Week
J.S. BACH: DU TREUER GOTT
J.S. BACH: Nimm von uns, Herr, du treuer Gott, BWV 101; Mache dich, mein Geist, bereit, BWV 115; Ihr werdet weinen und heulen, BWV 103
Dorothee Mields (soprano); Damien Guillon (alto); Thomas Hobbs (tenor); Peter Kooij (bass); Collegium Vocale Gent; Philippe Herreweghe (conductor)
PHI LPH027 (CD)