Main content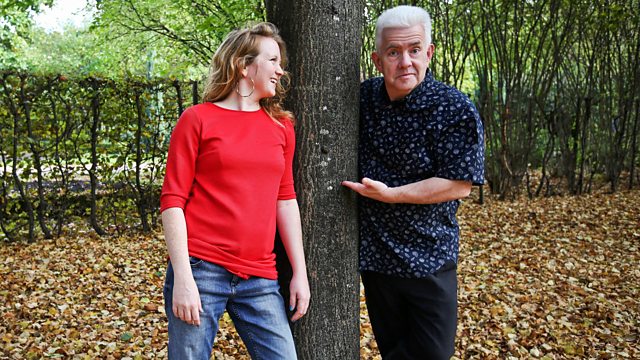 The Unseen Verb
Ian McMillan explores the language of the 'unseen' in film, drama and poetry, with guests Mark Cousins, Isobel Rogers, Glen Neath, Hollie McNish and William Letford.
Ian McMillan explores the language of the 'unseen' in film, drama, song and poetry.
Film director Mark Cousins considers the moment when the 'unseen' becomes the 'seen' in film and photography, Isobel Rogers performs songs which satirise 'selfie' culture, writer Glen Neath takes us behind the scenes of the drama 'Seance' - staged in a dark shipping container, and Hollie McNish introduces us to the poetry of William Letford.
Mark Cousins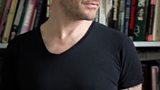 For The Verb, film director Mark Cousins writes about the sensuous experience of looking at the NASA photos of Jupiter which have just been published, to help us explore the boundary between the seen and the unseen. Mark also considers the way that technology has changed the ethics of looking, and offers a critique of the 'elitist' notion that selfies are 'narcissistic' – are they actually a joyous celebration of our existence? Mark is the author of a new book 'The Story of Looking' (Canongate), a cultural history of what we choose to look at.
Glen Neath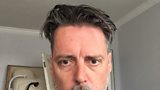 'Séance' is a theatrical experience created by Glen Neath and David Rosenberg.They set up their company 'Darkfield' to explore the dramatic possibilities of a shipping container. Once invited into the space of the container the audience is asked to place their hands on the table and the room is plunged into darkness. 'Séance' uses sound to ask what happens if each audience member is the protagonist of the play.
Hollie McNish Introduces William Letford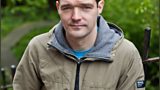 William reads from his new poetry collection 'Dirt' (Carcanet). Hollie explains that one of the aspects of his work she most appreciates is that it is both beautiful and gritty. William explains the inspiration for 'Delight', a poem ostensibly about keeping red stilettoes in the freezer, but which also explores the hidden aspects of our personalities.
Isobel Rogers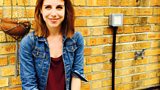 Theatre maker Isobel Rogers' new show 'Elsa' is the story of a twenty-something who is learning that for a woman to have a voice that feels authentic, it might have to exist outside her ordinary life or 'elsewhere'. Elsa is an aspiring artist who works in a café where she is often unseen by those she serves, but she can be understood through the people she chooses to write about. Isobel performs songs from the play that explore the tropes of romantic comedy and selfie culture. Download the podcast edition of the show for an extra performance– a song about a 'sorted' advertising executive called Lilian.