Main content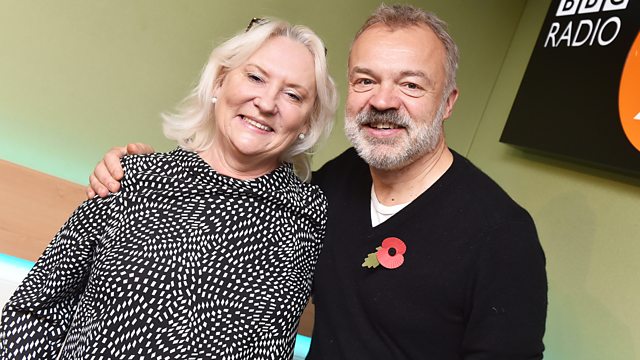 With Martina Cole, John Wilson and John Whaite
With chef John Whaite, crime writer Martina Cole chatting about her novel 'Damaged', and John Wilson ahead of his orchestra's new show 'A Celebration of the MGM Film Musicals'.
Graham's guests include Great British Bake Off Winner 2012, John Whaite who offers a guilt-free culinary indulgence with his latest book, Comfort: Food To Soothe The Soul, acclaimed crime writer Martina Cole reveals more clues about her latest novel, Damaged, and John Wilson ahead of his Orchestra's new show celebrating MGM film musicals. Plus Grill Graham with Maria McErlane.
There is the two-minute silence for Remembrance Day at 11.00.