Main content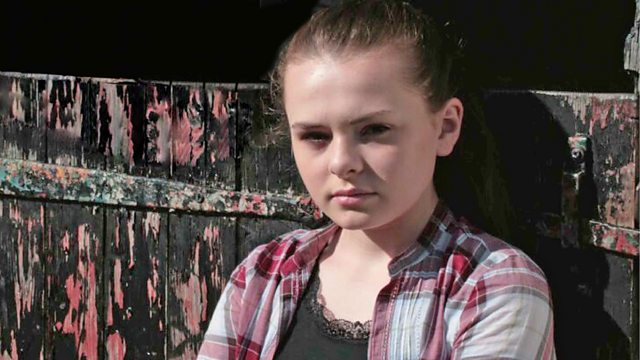 By Amanda Whittington. Jak is drinking again, so Skye never knows if her mum will be in, out, or out of it. She has to watch out for Dexter on her own.
Skye and Dexter are back in this award-winning serial, one of the highlights of the BBC Children in Need Appeal on Radio 4.
Jak is drinking again, so Skye has to look out for Dexter. She never knows if her mum is going to be in, out, or out of it. Last night she didn't come home at all. Doesn't bother Skye. Her mum can do what she wants: it's her life. Except it's Dexter's life too, and if social services find out how bad things are, they might come and take him away again.
Skye is fourteen and Dexter's five, and they live in Gainsborough in Lincolnshire. Dexter has just started school, so Skye has to drop him off and pick him up, because Jak can't do it. She'd never remember and if by some miracle she did, the teachers would see her and then there'd be questions. Luckily Skye's been excluded from her school, so she can keep an extra close eye on what's going on at home and make sure Dexter's where he should be.
She needs to be on her toes, because you never know who Jak might bring home next.
This year's story was developed with the help of Footsteps 2000, an organisation that supports young people who are affected by a loved one's substance misuse, and receives funding for specific projects from BBC Children in Need.
Writer...Amanda Whittington
Director...Mary Ward-Lowery
Music by Smashing Pumpkins and Beyoncé, performed by Tom Constantine.
More episodes
Previous
You are at the first episode
Credits
| Role | Contributor |
| --- | --- |
| Skye | Sydney Wade |
| Dexter | Alfie Johnson |
| Shanice | Zoe Johnson |
| Jak | Una McNulty |
| Leanne | Etta Fusi |
| Mia | Julie Riley |
| Mr Doshi | Tayla Kovacevic-Ebong |
| Nasty Girl | Octavia Bettis |
| Director | Mary Ward-Lowery |
| Writer | Amanda Whittington |