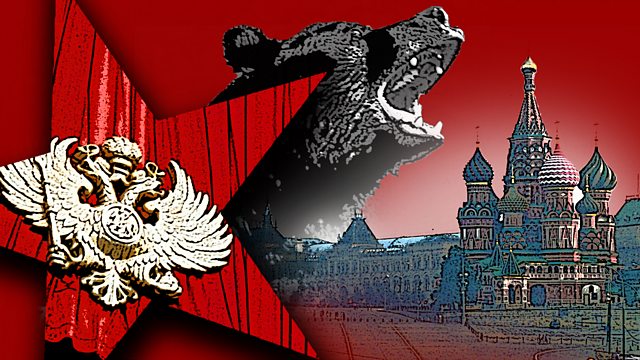 Mike Walker's epic chronicle of the Russian Tsars concludes with the story of Vladimir Putin, who has ruled Russia for almost 18 years.
By Mike Walker
Mike Walker's ambitious chronicle of the Russian Tsars concludes with a drama that surveys the reign of Vladimir Putin.
As with Putin's beloved espionage serial The Shield and the Sword, at the heart of this story stands a spy who lives a hundred lives to protect one life: his true identity.
Weaving together many interconnected stories, some true and others fictional, the drama goes in search of the true identity of the enigmatic Russian President, whose leadership has lasted almost 18 years. We tell stories from Putin's childhood, the early days in the KGB, his relationship with outgoing President Yeltsin, the battle with the oligarchs, the fallout from the Kursk tragedy, as well as the accusations of corruption and authoritarian repression.
Does each new story shed further light on the mystery, or leads us further into the labyrinth?
Credits
| Role | Contributor |
| --- | --- |
| VV | Nicholas Murchie |
| Narrator | Hattie Morahan |
| Yeltsin | Peter Wight |
| Young VV | Finn Monteath |
| Khodorkovsky | Rupert Holliday Evans |
| Reporter | Isabella Inchbald |
| Teacher | Ellie Darvill |
| Advisor | Charlie Clements |
| Auctioneer | Philip Bretherton |
| KGB General | Neil McCaul |
| KGB Officer | Gary Duncan |
| Official | Adam Fitzgerald |
| Judo Master | Tayla Kovacevic-Ebong |
| Medvedev | David Reakes |
| Writer | Mike Walker |